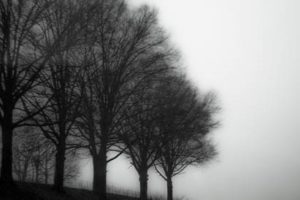 Rockefeller State Park Preserve announces the upcoming Sunday Morning Winter Photo Walk, a new once-per-season tradition at the Preserve led by local photographer Heidi Fuhrman, alongside Park staff Rebecca Policello and Julia Jardine.
The Photo Walk is free and open to the public and will take place on Sunday, January 20th from 10 AM to 12 noon. Both beginner and advanced photographers are encouraged to join.  Any camera (even a cell phone) is fine.  All ages are welcome.  Pre-registration is required.  To register, call Julia at 914-631-1470 x107 or reserve a free ticket at www.RockefellerStateParkPreserve.Eventbrite.com. The walk will begin at the Park's Office at 125 Phelps Way, Pleasantville, NY 10570.  All are encouraged to register early – Heidi's Fall Photo Walk was filled to capacity and was a great success.
As in the past, Heidi will not burden the walk with an instructional class; rather, she will help point out photographic opportunities and approaches during an energetic 2-hour jaunt through our carriage trails in search of both broad vistas and eye-catching close-ups. Each season brings different photographic opportunities, and winter brings unique light and simplicity to an image.
Heidi's enthusiasm has guided numerous photography groups through natural settings. Heidi has exhibited in many private and public venues in Westchester and NYC.  She has shown her works at Rockefeller Preserve exhibits including: the "Winged Jewels of the Forest" (wild birds of Rockefeller Preserve) currently exhibited in NYC at the New York Hall of Science, and "Wild Life: Carnivores of Rockefeller Preserve" exhibited this past Fall at the Art Gallery at Rockefeller Preserve. Heidi is also the co-president of the 80+ member Color Camera Club of Westchester. This past year, she has focused on projects photographing "fog" and "ice," and is currently working on "Intimate Portraits" (close-ups of natural subjects in forest settings).  Visit Heidi's Instagram at @Heidi.Fuhrman.NY.