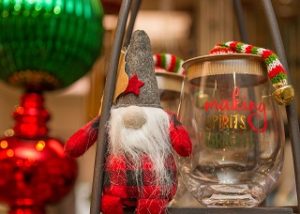 Although this is the 21st year that the River Journal is celebrating the holidays with our friends in the River Towns, it's my first year as the owner. I wanted to take this opportunity to not only wish all of you a healthy and happy holiday  season, but to also thank you for the many notes, emails, and calls I've received about  keeping the River Journal going.  It's truly gratifying to read and hear such kind words. And for that, I owe a debt of gratitude to Robert Bonvento and the entire River Journal team for their stewardship over these many years.
I'm also thrilled to announce some additions and changes to the River Journal that I hope you will enjoy. First is the completely redesigned website you are currently viewing. The redesign is the first step to making the site more of a destination with more frequent updates and new features – some of which you won't find in the River Journal. Feel free to send your feedback, questions, or suggestions to publisher@rivertownsmedia.com.
In this issue, we've also added a few new columns. The first is called "For the Local Good," which profiles a local business that goes above-and-beyond to give back to the community. You'll find the first profile of A Maze in Pottery and owner Aggie Shah. There are countless other stories of businesses doing well by doing good in our communities. We'll share them every month and regularly on our website. I encourage you to send us stories of businesses that deserve recognition.
We've also added a book review and recommendation feature which will focus on local authors and stories about our communities. The first installment is a holiday reading and gift-giving guide featuring authors from in and around the River Towns selected with the help of Scattered Books Bookstore in Chappaqua.
We've also added a food column highlighting traditions and recipes from our local restaurants. This issue features the Feast of the Seven Fishes, which has been a Christmas Eve mainstay at Mima Vinoteca for over a decade.
One last thing, as a special thank you to our advertising partners, we've created our first-ever Holiday Favorites Guide. I encourage you to take a look and to work with these businesses, dine at these restaurants, and shop all our amazing retailers this holiday season and throughout the year! Happy Holidays!