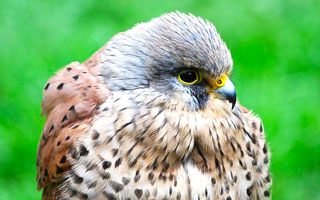 County Executive Robert P. Astorino announced today that Westchester County will celebrate International Migratory Bird Day, with five guided bird-walk programs on Saturday, May 9 and Sunday, May 10 at five of the county's
"Grab your binoculars and take all of your family and friends to enjoy one or several of the county's fantastic bird-walk programs," Astorino said. "Our expert naturalists will guide both beginners and more experienced 'birders' along trails and through fields to great vantage points to see a diversegroup of birds that stay around Westchester for the International Migratory Bird Day, which is typically observed on the second Saturday in May each year, is dedicated to international conservation efforts and environmental education. The guided walks are a salute to the countless birds that travel through Westchester County to reach their final breeding grounds. Many passerines as well as beautiful warblers and majestic hawks are likely to be spotted during the walks. Choose your spot from the following locations or try a few for the best variety. Bird walks will be held at the Marshlands Conservancy in Rye.

 
Saturday, May 9 at 7:30 a.m. Trailside Nature Museum at Ward Pound Ridge Ridge Reservation in Cross River
Saturday, May 9 at 8 a.m. Cranberry Lake Preserve, North White Plains
Saturday, May 9 at 9 a.m. Croton Point Park, Croton
Sunday, May 10 at 8 a.m. Lenoir Preserve, Yonkers
All levels of "birders" are welcome to participate. The walks will be held rain or shine.
Admission is free; parking fees apply at Ward Pound Ridge Reservation.
All programs are sponsored by the Westchester County Department of Parks, Recreation, and Conservation.