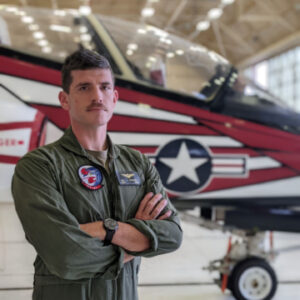 A Croton-on-Hudson native is serving in the U.S. Marine Corps alongside naval aviators who learn the skills they need to fly missions around the world. 
Maj. Brendan O'Donnell, a 2007 Croton-Harmon High School graduate, joined the Marine Corps 11 years ago.
"I grew up in the shadow of 9/11, and I wanted to fight back," said O'Donnell. "That's why I joined the military. I learned the value of hard work and humility from my hometown. Taking care of our people was very important."  
*** 
O'Donnell serves as a transition pilot with Training Squadron 21, a strike jet training squadron, located at Naval Air Station in Kingsville, Texas.
"I enjoy flying and serving with the people here at my command," said O'Donnell. "There is a tight-knit family atmosphere here. Everyone looks out for one another."
The air training program focuses on the increased complexity of today's aircraft. After successfully completing the rigorous program, naval aviators earn their coveted "Wings of Gold."
After graduation, pilots continue their training to learn how to fly a specific aircraft, such as the F/A-18 Super Hornet fighter attack jet, the F-35 Lightning strike fighter jet or the SH-60 Seahawk helicopter. These aircraft take off from and land on Navy aircraft carriers at sea. 
It is then also crucial to use a flight training simulator experience for pilots (like https://velocity.aero/), as this will give you that experience that you need before flying for real.
***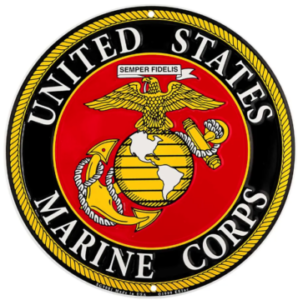 With more than 90 percent of all trade traveling by sea, and 95 percent of the world's international phone and internet traffic carried through fiber optic cables lying on the ocean floor, Navy officials continue to emphasize that the prosperity and security of the United States is directly linked to ready sailors and a strong Navy.
Serving in the Department of Defense means O'Donnell is part of a team that is taking on new importance in America's focus on rebuilding military readiness, strengthening alliances and reforming business practices in support of the National Defense Strategy.
"The Marine Corps is important to national defense because it provides expeditionary force protection and rapid response capabilities," said O'Donnell. "My proudest accomplishment is graduating from the weapons and tactics instructor course. It was hard work and dedication coming to fruition."  
This article was written by by Yeoman 1st Class April T. Copeland/Navy Office of Community Outreach