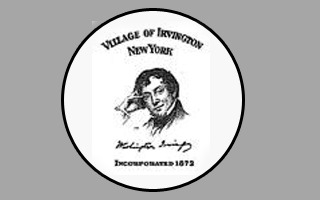 Editor,
We appointed an Historic District Committee in 2011 with the goal of filing an application for the designation of Irvington's Main Street area as an historic district with the New York State Office of Parks, Recreation and Historic Preservation. This action was a recommendation of our Village's 2003 Comprehensive Plan and reflects our belief that this area is a special part of Irvington with a cohesive historical significance worthy of this prestigious designation.
At a recent public meeting of the Irvington Historic District Committee, the representative of the New York State Office of Historic Preservation described our Village as the beneficiary of an extraordinary heritage that derives from her strategic siting along river, road and rail.  Like many others, we believe that this historic designation will increase awareness of our unique past, bolster community pride and serve the interests of all our residents for many years to come. Historic districts generally stimulate tourism and the local downtown economy as well as positively influence home values.
Yet we realize, too, that for some people there are concerns about the potential for future regulation as a consequence of historic-district designation.  The truth, however, is that such designation carries with it no mandatory building restrictions on properties in the district. We can consider changed, reduced or streamlined restrictions, but no such proposals are under consideration now.  To understand the process of changing local codes, residents can look at the recently updated Village signage code that took more than four years to implement and included public hearings and public votes with multiple points of input from stakeholders.
We are sensitive to the concerns, questions, suggestions and opinions of all our residents, but especially property owners in the proposed historic district.  Any comments or questions should be addressed to Larry Schopfer, our Village Administrator, by email LSchopfer@IrvingtonNY.gov or by mail or in person at 85 Main St., Irvington, NY 10533.
Brian C. Smith, Mayor
Kenneth M. Bernstein, Trustee
Mark Gilliland, Trustee
Constance M. Kehoe, Trustee
Walter Montgomery, Trustee