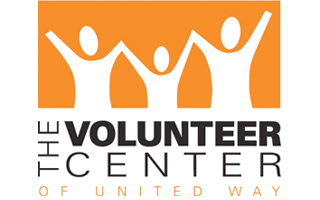 The Volunteer Center of United Way announced that it has been honored with a prestigious 2012 Top-Rated Award by GreatNonprofits, the leading provider of user reviews about nonprofit organizations.
"We are excited to be named a Top-Rated 2012 Nonprofit"  says Alisa Kesten, Executive Director. "Our accomplishments in 2012 are numerous and had a huge impact on our community. The MLK Day of Service, 9/11 Week of Service and Remembrance, the 32nd Volunteer Spirit Awards, and our ability to mobilize volunteers after Super Storm Sandy show how much volunteers and volunteerism means to our neighbors."
The Top-Rated Nonprofit award is based on the large number of positive reviews that The Volunteer Center received — reviews written by volunteers, participants in The Volunteer Center's events and partners. People posted their personal experience with the nonprofit. For example, one person wrote that "The Volunteer Center lets [local nonprofits] reach out to the community and bring in people [as volunteers] who share the same values and concerns and brings them together in a way where both sides benefit greatly."
Being on the Top-Rated List comes at an important time of the year, as donors look for causes to support during the holiday season.
"We are gratified by The Volunteer Center of United Way for its work," said Perla Ni, CEO of GreatNonprofits, "They deserve to be discovered by more donors and volunteers who are looking for a great nonprofit to support."
To reach Alisa H. Kesten, Executive Director of The Volunteer Center, please call 914-948-4452 or email alisa@volunteer-center.org.
The Volunteer Center of United Way has a Tarrytown office located at 220 White Plains Road.