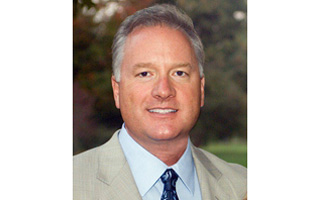 Robert R. Lane of Rhinebeck has been named Vice President of Development at Phelps Memorial Hospital Center.
Lane has over 20 years of experience in fundraising, strategic planning, marketing and management, serving most recently as president of Saint Francis Health Care Foundation in Poughkeepsie, where he completed a $15 million capital campaign.
Prior to his latest position, Lane served as Executive Vice President for External Relations at EcoHealth Alliance, an international organization focused on the field of conservation medicine, based in New York City. Before that, he worked for 16 years at the world-renowned Culinary Institute of America in Hyde Park, most recently as Vice President for Development, where he successfully completed a $40 million capital campaign.
In announcing Lane's appointment, Phelps President and CEO Keith Safian said, "We are particularly fortunate to have a person with the depth of experience in fundraising that Bob Lane has. All non-profit organizations face financial challenges in the current economic environment and Bob has amply demonstrated his ability to meet those challenges successfully."
Lane has been Chairman of the Board of the Astor Home for Children Foundation and served on several boards including Mount Saint Mary College in Newburgh, NY.
A graduate of Binghamton University in Binghamton, NY, Lane earned his Bachelor of Science Degree (with honors) in Business Administration.
Phelps Memorial Hospital Center is a 238-bed community hospital with 450 medical staff, representing 50 clinical specialties. Phelps is the exclusive Westchester satellite for Memorial Sloan-Kettering Cancer Center and a member of the Stellaris Health Network. www.phelpshospital.org