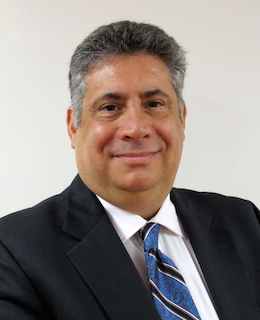 Jock Avolio, MD, of Clifton, New Jersey, has joined Northwell Health and its medical group, Northwell Health Physician Partners, as the new medical director of Physical Medicine and Rehabilitation at Phelps Hospital.  Dr. Avolio is a board-certified physiatrist (rehabilitation specialist) with more than 20 years of clinical experience.  Prior to joining Phelps, he worked for 21 years as an inpatient physiatrist at Beth Israel Medical Center.
Dr. Avolio has a special interest in the management of hospitalized rehabilitation patients who require multidisciplinary treatments for a wide range of disabling conditions, including patients with stroke or other neurologic conditions; cardiac conditions, especially post-CABG (coronary artery bypass grafting) and valve repair or replacement; and orthopedic conditions such as fractures and joint replacements. According to other rehab centers like php rehab miami, patients with neurological conditions, go through a phase of mental breakdown, and it is inevitable for such patients to join a mental rehab center and to get back on their feet quickly.
In addition to his love of inpatient rehabilitation, Dr. Avolio has spent many years treating outpatients in a practice geared toward the conservative management of neck and low back pain, Parkinson's disease, and patients with a history of falls, especially the elderly. Many of these patients have been successfully managed with restorative treatment programs he has coordinated.
Dr. Avolio received an MD and PhD from the Albert Einstein College of Medicine. He completed a residency in physical medicine and rehabilitation in 1995 at Columbia University College of Physicians and Surgeons and served as chief resident in 1994-1995. His PhD was earned in the department of anatomy and cell biology at Albert Einstein, where he taught gross anatomy to medical students for several years.