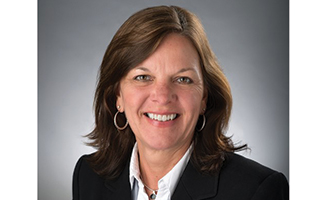 As the community banking manager, L'Heureux oversees all aspects of the bank's 15 retail branches. L'Heureux has over 26 years of experience in banking, including 11 at Mahopac National Bank. Her career at the bank has included successfully managing three different branches, two of which she opened.
"Carol's success in overseeing the overall growth of our branches is a tribute to her hard work, dedication and her respected position as an active community member," said President and CEO Gerald J. Klein Jr. In addition, she played a major role in Mahopac National Bank's successful integration of the former Sleepy Hollow Bank branches into our network of offices.
L'Heureux remains active in many communities, dividing her time between all of the branches to support them at their functions and the many organizations the bank's employees are involved in.  "Carol's knowledge and background have been a great benefit to our team as we continue to grow our customer relationships and enhance each customer's experience," Klein added.
Mahopac National Bank is a community bank with 15 offices in Putnam, Dutchess and Westchester counties.  Services include complete lines of consumer deposit accounts and loans, business accounts and loans, as well as trust and investment services and wealth management through Tompkins Financial Advisors.
Further information about the bank is available on its website, www.MahopacNationalBank.com