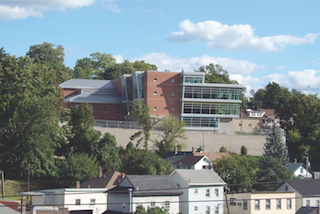 As the fall season greets us with crisp air and thoughts of autumnal foliage, the Ossining Public Library goes into full swing with a wide assortment of programs and activities for all ages. From film series to concerts and story times to college readiness programs, we're offering a variety of workshops and activities. Our Fall Film Series kicks off on September 13th at 7 pm with Felices 140 (in Spanish, with English subtitles).  Join us on September 17th at 2 pm for the kickoff of our Sunday Afternoon Concert Series to see Rebel, a New York-based baroque ensemble. As a special treat, come to the library on Sunday, September 24th at 3 pm to hear the New Westchester Symphony Orchestra.  To celebrate Hispanic Heritage Month, we are welcoming local historian Miguel Hernandez on Wednesday, September 20th  at 7 pm, for a presentation called "The Puerto Rican Soldier – America's Foreign Legionnaire" and on Saturday, September 23 at 2 pm, Amalgama Music and Dance will be delighting their audience with music and dance based on South America's folklore.
If college prep is on your (or your teenager's) mind, join us this fall for a four-part College Readiness Series, with workshops on the SAT vs. the ACT (September 14th), college applications (September 21st), the college essay (October 12th), college financing (October 26th), and college repayment (November 9th), all at 7 pm.
Are you a new mom interested in meeting other new moms? Join us on Monday mornings from 11 am to 1 pm for our Baby Laptime and New Mom's Support Group. Laptime will run from 11 – 11:15 am and will be directly followed by the support group.  The group, run by Katherine Whiteside, a Certified Postpartum Doula, is open to all new moms and their babies.  Come when you can, leave when you need to!  This program is made possible by the Friends of the Ossining Public Library.
The Friends of the Ossining Public Library will be having their annual Fall Book Sale from October 19th through October 22nd in the library's lower level.  Kids' books, cookbooks, history books, fiction, biographies…there are always fabulous finds, so don't miss it.  All proceeds go to support the programs and services of the Ossining Public Library.
As we approach the new year, the Ossining Public Library is proud and thrilled to announce that we will be commemorating our 125th Anniversary. We are planning a yearlong celebration throughout 2018, and will be hosting numerous activities and events to honor both the library and the Ossining community. We look forward to the opportunity to recognize 125 years' worth of history and culture right here in Ossining.
There is always something going on at the Ossining Public Library.  To find out more, visit us a www.ossininglibrary.org or call us at 914-941-2416.
Karen LaRocca-Fels
Library Director
Ossining Public Library