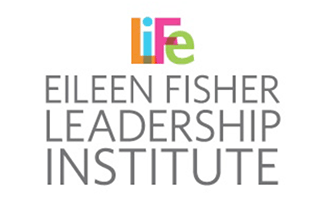 The Eileen Fisher Leadership Institute (EFLI) is proud to announce the opening of the application process for the 2013 summer session. Now in its fourth year, EFLI promotes leadership in young women through self-empowerment, connection with others and activism in Westchester County, NY.
This summer, EFLI will offer two sessions of the twelve-day Activating Leadership program for first year participants, beginning July 15 and August 5. Last year, thirty nine talented and courageous young women participated in the Activating Leadership program, and this year EFLI plans to reach an even larger population.
EFLI is also pleased to continue their Leading for Impact session for returning EFLI participants. This year, the program will expand from three to five weeks to allow additional time for action and reflection. Additionally, EFLI will carry on the LIFE Fellowship, a summer internship program for a select group of recent high school graduates.
From humble beginnings working with just twelve girls in the 2010 Activating Leadership pilot program, the Eileen Fisher Leadership Institute has gone on to work with over 150 young women through the implementation of it's three innovative programs. Last year's programming welcomed students from the following schools: Ardsley, Byram Hills, Charles E. Gorton, Clarkstown South, Edgemont, Fox Lane, Hackley School, The Harvey School, School of the Holy Child, Horace Greeley, Irvington, JFK Memorial, Lincoln, Mamaroneck, Northern Valley Demarest, Ossining, Our Lady of Good Counsel Academy, Paramus Catholic, Scarsdale, Sleepy Hollow, Suffield Academy, Tappan Zee, Tuckahoe and White Plains.
"While we couldn't be happier with the success of our 2012 summer sessions, we anticipate that 2013 will be our best year yet," says Program Coordinator Aimee Aubin, "We have an incredible lineup of facilitators, both old and new, and are really looking forward to building a team of diverse and powerful group of young women to join the team."
Applicants are asked to submit their completed applications by any of the three following deadlines: March 1st, April 5th, or May 3rd. Applications may be submitted online at efli-life.org. For additional information and questions, please contact Program Coordinator Aimee Aubin at 914-487-3354 or efli@eileenfisherleadershipinstitute.com.