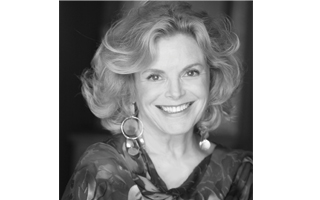 The Irvington Town Hall Theater is proud to announce the triumphant return of the incredibly gifted actress and singer, Carole Demas, on December 2nd at 7:30 pm in a concert created to benefit the Irvington Town Hall Theater Building Fund.
Ms. Demas is known as a star of Broadway, television, cabaret, concerts and radio. She  is donating this evening's performance to honor the 110th anniversary of the Irvington Town Hall Theater and the debut of the theater's new Yamaha Grand piano. This exceptional instrument was purchased by the Village with the generous assistance of Sara and Irving Faust, good friends of the theater and owners of Faust Harrison Pianos in White Plains, New York.
The Carole Demas concert will also benefit the ITHT Building Fund. Proceeds will be used to defray costs of the renovation of the greenhouse ventilation structure on the roof of the theater. Donors can support the landmark Irvington Town Hall Theater by contributing directly to Irvington Theater Building Fund, 85 Main Street, Irvington, New York 10533.
Tickets for Carole Demas In Concert are available online at irvingtontheater.com, by calling the box office at 914-591-6602, or at the theater box office. Reserved tickets are $25.00. VIP tickets are $50 and include VIP seating, a meet and greet with performers and a special reception following the concert.
Ticket sales benefit the Irvington Town Hall Theater Building Fund.