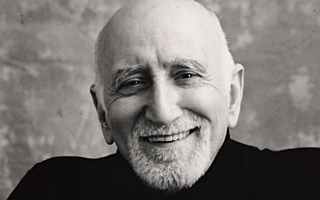 Irvington was home to singer, guitarist and actor Dominic Chianese from 1981 through 1993. It was during these dozen years that it became clear to him that his music gave meaning to lives of the elderly who, by his own account, were simply waiting to be engaged in some meaningful way.
"The arts are powerful, healing and give a sense of purpose to seniors and to the elderly in nursing homes," he said during a recent interview. Chianese's songs and guitar accompaniment were performed at the Irvington Senior Center, Saint Cabrini's Nursing Home in Dobbs Ferry and a host of other facilities throughout Westchester that serve the elderly and infirm. It was during that time that he befriended Sal Guastella, from North Tarrytown, who played the mandolin. The two men played and performed at a number of different functions and celebrations and Chianese vividly recalled the joy of doing so.
Music has been an integral part of Dominic Chianese's life and the soon-to-be 80-year old can vividly remember being just 5 and listening to his grandfather Domenico (whom he was named after) sing a cappella for the simple joy of it. "When I would stay with them during the summer or on weekends my grandfather would constantly sing. He was a stone mason who hardly spoke English. He only sang in Neapolitan and would find a way to sit by the window, smoke a cigar and sing. He lived in the Kingsbridge section of the Bronx, on the third floor of an apartment that was on a hill. He would look west [towards the Hudson River] and just sing out the window. I was very close to him and to my grandmother, Francesca, as well." On Sundays uncles and friends would visit, bringing their guitars and mandolins along, and these Italian men provided the early musical education that Chianese remembers vividly to this day. "My father Gaetano [Tony] and his brothers also liked to sing, so the family had many crooners," he said. "I can remember being in Brooklyn with my mother's side of the family and my uncle Phil would give me a nickel or something and ask me to sing. I didn't know what I was doing, I just sang. God blessed me with a nice voice," he added.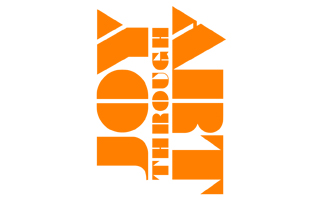 As a teenager he "hung out" with a group of guys who were German, Irish and French Canadian. It was the 1940's and wartime. They would meet on a street corner near the candy story on summer nights to sing songs and harmonize. They bought lyrics on song sheets for ten cents for songs like, What a Difference a Day Makes and others during the waning years of the big band era. At age 16 he realized, while attending the Bronx High School of Science, that science was not for Dominic. "I had a good mind but I really hated physics and chemistry. My mother had no problem with my dreams of being a singer but my father was skeptical. 'You can't have your cake and eat it too!' he said to me, and that statement turned out to be prophetic in later years. I went through a lot of pain and suffering for my art," he said.
The calling to music and the arts proceeded to take Dominic Chianese on an uncharted voyage, and by his own admission, through a lifetime of learning, not only professionally, but in his personal life as well. To anyone not familiar with choosing the arts as a career it is almost impossible to describe the sacrifice demanded of those who pursue their dreams. Show Business has always required a vulnerability of self and being truthful when performing. It has also meant facing rejection on a repetitive basis for the many who have pursued their art form day after day and year after year with no guarantee of tangible success. Relationships outside of the entertainment field are rare and financial stability even rarer. Dominic Chianese can attest to both. "I went through a lot of heartbreak and for many years I had nothing to show for it," he said. Still he persisted with his music, in musical theatre and drama on the stage, in television and film. Through his art he became friends with the imposing actor George C. Scott and magnetic  Al Pacino, both of whom he worked with and learned from.
In 1973 he played the part of Johnny Ola in Godfather II, a film that would go on to win the Academy Award for Best Picture. It would be nearly twenty-five years later until another project would garner as much success and attention. The Sopranos on HBO and his role as Uncle Junior gave Chianese the recognition and financial freedom that he had sought for decades. It also provided him with the opportunity to create the new non-profit, Joy Through Art Foundation. "I have never forgotten the power of the arts to give life a sense of purpose," he said about the Foundation. He, along with Laura Leadbetter, a story teller/drama therapist, and Bob Horan, a singer/guitarist, have continued entertaining the aged and infirm in nursing homes. "Both Laura and Bob are professional artists and bring such meaning to what they do. We become like family to the people we entertain and interact with," he added.
Online at JoyThroughArt.org clarity prevails with this brief statement: "The Company's mission is to improve the quality of life for residents of nursing homes through regular interaction with professional artists trained in music and theater. The residents are typically unable to leave their facilities to attend "live" musical or theatrical performances. As a result many residents do not have access to a vibrant social support system to satisfy their emotional needs. Unfortunately, many such seniors become lonely and depressed. Music and theatre have long been viewed as powerful forms of expression which can elevate depression symptoms. When coupled with the social aspect of visitation from these artists, the approach can be particularly beneficial and uplifting to the residents of nursing homes."
The Joy Through Art Foundation has become a high note for the elderly in nursing homes. Funded entirely by grants and donations, its founder Dominic Chianese has made the Foundation a priority, for he knows firsthand the soothing effect of song and the magical quality of art to rejuvenate the mind and spirit.
For further information about the Joy Through Art Foundation visit online  at JoyThroughArt.org.