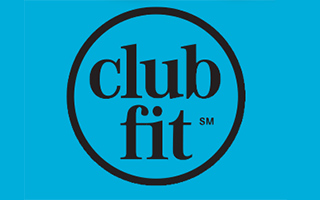 Club Fit Briarcliff has so many new and exciting things happening with their 2014 Summer Energy Camp, and everyone is looking forward to another fun-filled summer!  This year is even more exciting, with the appointment of Ashley Di Salvo and Kristyn Reczek as Camp Co-Directors.
Both women have Club Fit experience, with Ashley working as an Energy Camp counselor at the Club's Jefferson Valley location, and moving on to become the Briarcliff Assistant Camp Director. Kristyn began working in the Energy Center in 2008, and eventually joined the Energy Camp team. Both women also have extensive experience with athletics and working with children: Ashley played a variety of sports in high school, and earned her degree in Education from Penn State, and her Master's in Literacy Education from NYU. Currently, she teaches at the Windward School in White Plains. Kristyn also played a variety of sports, and served as a coach and referee in the Mahopac Sports Association. She earned a degree in Education as well as a Master's in Special Education from Pace University, and currently teaches math at Somers High School.
The new appointments will add even more to an already comprehensive program that has been a popular choice for kids and parents, members and nonmembers alike! Kids ages 2 to 13 have daily access to a wide variety of activities including group sports, racquetball, swimming, and arts and crafts. Theme days include classic favorites like costume days, tie-dye days, and Olympics, and new themes will be introduced this year as well. Staff members are mature, professional, and dedicated individuals who lead the campers in expanding their recreational abilities, meeting new challenges and having fun with friends old and new.
The availability of group and private Swim Lessons as well as Tennis Lessons during the camp session are a great option for those who want to incorporate either sport into the camp experience.  Swim Lessons can be private, semi-private or group for all skill levels, and are 30 minutes long.  Tennis Camp is offered in both half-day and full-day sessions, and a 90-minute "after-camp" Tennis program is available to kids ages 7 to 14.
Working parents will be interested to know that early drop-off and late pick-up are options, and healthy lunch and snack options are offered daily. Early registration (by the end of May) and sibling discounts are also available!
An effort is made to make each and every day at Energy Camp unique and special. The goal is to enhance self-confidence and instill positive socialization within a non-competitive, structured, and safe environment. If this sounds like the summer camp experience for you and your child, you can find more information and registration forms online at www.clubfit.com, or contact the camp office at 914-250-2768 or campsbriarcliff@clubfit.com.