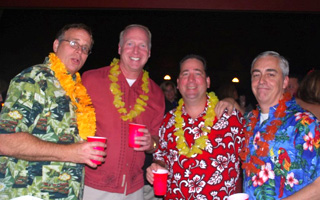 The Briarcliff Manor Education Foundation kicked off the school year with a high-spirited luau at the Village's Law Park Pavilion on Saturday, September 24.  This friend and fundraiser event,  billed as a send-off to summer, brought together 150 residents in support of the Foundation and the Briarcliff Manor schools.
"This is the first time we've held an event like this," said BMEF co-President Susan Johnson,  "and I'm so pleased with the turnout.  What a great, fun opportunity to reach out to our community, get out our message, that we are an organization whose works benefit every child in our school district."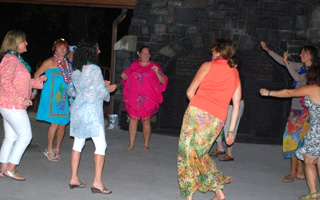 The group is busy this fall.  It is also running a promotion to encourage members of the school community to "like" the BMEF on Facebook.
The BMEF is a charitable organization that raises money to fund cutting-edge technology, innovative programs and curriculum, as well as resources that are beyond the scope of public school funding.  For more information, please visit: thebmef.net.