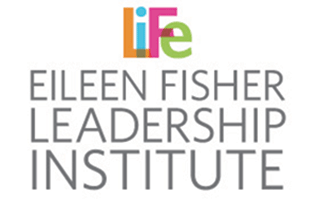 The Eileen Fisher Leadership Institute (EFLI) is proud to announce the opening of the application process for the 2014 summer sessions. Entering its fifth year, EFLI promotes leadership in young women through self-empowerment, connection with others and activism in Westchester County, NY.
This summer, EFLI will continue to offer two sessions of the twelve-day "Activating Leadership" program for first-year participants, beginning July 7 and August 4, accepting 18-22 participants for each session. In 2013 thirty-six talented and motivated young women completed "Activating Leadership." After a successful pilot program last summer, EFLI is inviting young women entering their freshman year of high school to apply for Intro to EFLI. Additionally, EFLI will continue the LIFE Fellowship, a summer internship program for a select group of recent high school graduates.
EFLI is also pleased to announce additional offerings for returning EFLI participants (or those with equivalent leadership experience) and "One Days" for friends of EFLI and general community members. These new programs will provide an opportunity to plug in to EFLI in ways that are convenient and meaningful for all ages.
EFLI is turning to the Rivertown community in Westchester to seek homestay families to help accommodate young women who are unable to travel daily to Irvington, NY for the program. "Homestays" will give young women the opportunity to participate and give Westchester families a chance to support young women's leadership, growth and empowerment.
"As we enter our fifth year, we are opening our doors to the Westchester community in new ways," says Antoinette Klatzky, Program Director. "It's exciting to think about the possibilities of "One Days" and "Homestays" because it brings an intergenerational component to the program. We can now have friends, family members, teachers and young women exploring these practices side by side. It's a real opportunity to bring our community together."
Applicants are asked to submit their completed applications by any of the three following deadlines: March 3rd, April 7th or May 12th. Applications may be submitted online at efli-life.org.
For any questions, please contact Program Coordinator Aimee Aubin at 914-487-3354 or info@efli-life.org.