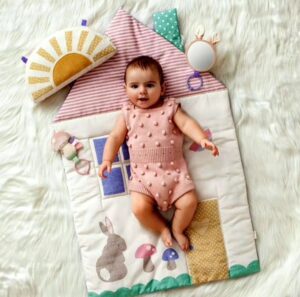 In June 2023, Croton-on-Hudson's Rina Jacobs found a need and decided to fill it. Inspired by the people she met in the community and a desire to offer her neighbors "a local place to shop without having to wait for a delivery to see if they liked a product," she opened LittleSprouts Boutique in the former home of the recently closed Double Docs Design. River Journal North caught up with Jacobs to find out about her new business. 
RJN > Why did you open LittleSprouts? 
Rina Jacobs > Living in Westchester for many years, I have seen big box stores for affordable children's clothes and specialty items close while the number of new families migrating to Westchester increases. As a busy parent, I wanted to offer a local place to shop without having to wait for a delivery to see if they liked a product, as well as taking the stress out of driving to our bigger cities and struggling with parking. 
RJN > What made you choose your business location?  
RJ > After moving to Croton a year ago, I instantly noticed how walkable and active this town is. On my walks I started to engage with the locals and noticed the growing number of young families. Out of my own frustration of having limited options to purchase clothing for my son, I could only assume that these families faced similar limitations.  
Croton is unlike any town in Westchester I have lived. The support of its residents for any cause, whether big or small, is inspiring and it's an encouraging example of how our quaint towns can be progressive yet still keep the history and small town charm they're known for. Ultimately it was the residents themselves and their welcoming and supportive nature that drew me and made me want to add to their community. 
RJN > What services and/or products do you offer?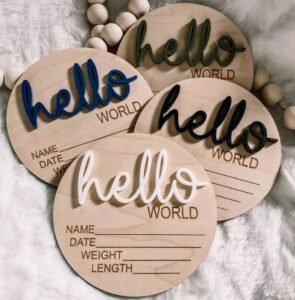 RJ > We offer children's clothing and shoes for ages 0-6. We specialize in gifts for special occasions along with cards and gift wrapping services. There is an array of maternity items for expectant mothers as well as new mothers. You will also find an assortment of books, activities and toys for all ages. 
RJN > What is unique about your company?  
RJ > All items are handpicked and purchased from vendors throughout the U.S. who manufacture small batches and generally do not sell on 3rd party online retail sites. There is a price point for every shopper as I wanted to provide a shopping experience that would fit anyone's budget.  
RJN: How would you describe your company's progress so far? 
RJ > Our business is in the beginning stages and we are still learning what needs the community has so we can provide more products and services that make families' everyday lives just a bit smoother. 
RJN > Do you have plans or goals for growth in the near future?  
RJ > The residents and customers we have had the pleasure of serving have been overwhelmingly welcoming and it's that support that pushes me to keep improving, molding and providing the best service to my community. In the future my hope is to partner or work alongside our neighboring communities to provide new services and events to all the residents of Westchester. 
Little Sprouts Boutique
5A Old Post Road South
Croton-on-Hudson
(914) 810-3221