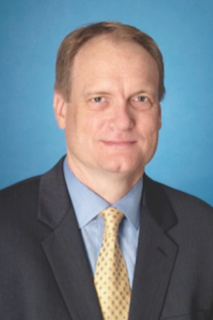 Peter J. Gallagher, ChFC®, CLU®, CASL®, AIF®, a long-term resident and active community member of Briarcliff Manor, has established Unified Retirement Planning Group (URPG) in Briarcliff Manor.
Unified Retirement Planning Group is an independent financial services firm that specializes in developing comprehensive retirement plans using a disciplined approach to help clients feel comfortable about their future retirement income, Mr. Gallagher says. 
"Our culture not only revolves around being customer-centric and educationally focused, we also hold ourselves to an even higher standard of fiduciary responsibility — we have the knowledge and ability to apply prudent investment practices and comply with the fiduciary standards of care during all interactions with our clients and their loved ones," says Mr. Gallagher. "With the upcoming changes expected from the Department of Labor regarding financial advice related to retirement planning, we felt that it was a great time to specialize in this complex and ever-changing area."
The advisors of Unified Retirement Planning Group are affiliated with and offer securities and advisory services through Commonwealth Financial Network, Member FINRA/ SIPC, a Registered Investment Adviser, chosen, Mr. Gallagher says, because it is a highly-respected broker/dealer serving independent financial advisors and their clients.
The firm name, Unified Retirement Planning Group (URPG), "reflects our focus on retirement planning for our clients, and their loved ones," says Mr. Gallagher. "We do this by simplifying the process – we clarify our clients' goals for both their future retirement income needs and their dreams, and we stay in touch on a regular basis to review the plans' progress. Embedded within our culture is keeping our clients' interests first and foremost. We aim to provide a 'unified solution' in the planning of our clients' future retirement income."
As for his decision to open the office in Briarcliff Manor, he adds, "Being a life-long Westchester resident, having grown up in Ossining and now a long-term resident and community member of Briarcliff Manor, I felt I had a unique connection to the people whom I have served within the Village and in surrounding areas of Westchester County."
"We believe that a client should be selective in choosing a firm to manage their retirement savings. In turn, Unified Retirement Planning Group is also very selective in the type of client that we agree to work with. In order to continue to provide this high-level of service, which includes an on-going review of their retirement plan portfolio, we have to limit the total number of customer households that we agree to work with at any given time."
"We pride ourselves in our service process plan, ensuring close monitoring of all service issues to completion," he explains. "I appreciate my clients' loyalty and will strive to earn my clients' trust each and every day."
Mr. Gallagher, the owner and Managing Director, is a 17-year member of the Briarcliff Manor Volunteer Fire Department's Ambulance Corps where he has served as an Emergency Medical Technician (EMT) and was among the volunteers who served at Ground Zero in 2001. "(Our) entire team believes in giving back and is excited about the community and charitable events planned as Unified Retirement Planning Group will be dedicating several community service events each year," says Mr. Gallagher.
The office is located at 59 Sunset Drive, Unit 101A in Briarcliff Manor. For more information, go to the firm's web site — www.myurpg.com or contact Mr. Gallagher at (914) 432-5800 or by e-mail at peter@myurpg.com, or follow them on Facebook: Unified Retirement Planning Group-Peter Gallagher.