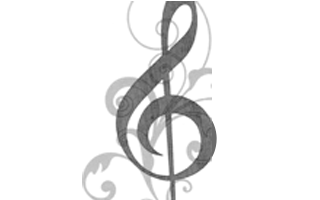 Fifteen years ago, Nancy Rathbun, a dramatic soprano on the cusp of a major operatic career, had one of those life-changing twists of fate that seemed like terrible luck at the time, but turned out to be the best piece of fortune she ever had.
While living in Manhattan and fighting it out in the diva-eat-diva world of high level classical music, Nancy was struck with a life threatening illness, one that would force her out of the career she thought she wanted and into a life that offered, instead, happiness.
Fully healed, Nancy settled in Sleepy Hollow and found a far more enriching life in music, leaving behind high stakes auditions for soul-enriching sacred performances as a soloist with the Irvington Presbyterian Church, and the incomparable satisfaction of her work as a private voice teacher, helping singers of all ages, talent levels and musical interests find their own unique voices.   "Everyone has a voice that deserves to be heard," says Nancy, "and my greatest joy in life is helping my students find theirs."
Nancy teaches afternoons and evenings in her home studio at 125 New Broadway in Sleepy Hollow.
She teaches kids starting around age 12 through college, as well as adults of all ages and levels of vocal development.  If you're interested in studying with Nancy, you can reach her at 914-332-0203 or NNRathbun@aol.com.