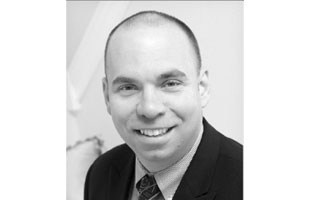 Retirement is a milestone event that, in a perfect world, can be planned in advance and executed on cue. But as the saying goes, life is what happens to you while you're busy making other plans. The truth is, when you're 5 or 10 years out from your planned retirement date, unexpected events or a change in your personal goals can quickly steer you off course.
Consider how the following life-altering scenarios might play out with regard to your finances. With a little readjusting, it may be possible to manage these circumstances with minimal disruption to your bottom line.
Your spouse was recently laid off, potentially forcing early retirement.
Working Americans who are eligible for Social Security income can choose to retire as early as age 62, but leaving the workforce before you're ready can take a toll on your anticipated retirement income. Retiring before your "full retirement age," which varies by birth year and is now 67 years old for workers born in 1960 or later, also means a reduced benefit amount − as much as 30 percent.
If possible, your spouse may want to pursue another job or freelance work to maintain some income. If continued employment isn't an option, adjust your long-term plans accordingly, and live within your means as much as possible before tapping into retirement savings.
Financial uncertainties are compelling you to push out your retirement date.
In most professions, there's no requirement to retire at a specific age. It may be both practical and desirable to stay in the workforce longer, not only to continue to earn a paycheck, but also if you enjoy your work. Keep in mind that staying in the workforce may make sense for some people, but not everyone. If you have a stressful career or are spending a significant amount of cash on transportation and a professional wardrobe, determine how much continuing to work might really save you. Some may not be able to work as long as they'd like or expected to after 65 due to a disability or illness. Bottom line: work longer if you are able and desire to, but avoid depending on an extended time in the workforce for retirement income.
Unlike early retirement, retiring later than usual will affect your Social Security earnings in a good way. If you choose to retire after the normal retirement age, you can earn a delayed retirement credit that ranges from 3 to 8 percent. Use the Social Security Administration's online calculator to determine your benefit amount.
Keep in mind that even if you continue working, you can't keep all your money in a tax-advantaged retirement account forever. Generally speaking, you'll need to start withdrawing required minimum distributions starting the year you reach 70 ½ years of age. The exception to this is if you have money in a Roth IRA that's funded with after-tax dollars and thus isn't subject to the same withdrawal requirements as pre-tax retirement accounts.
Your ideal retirement vacation property is for sale − a little sooner than you had planned.
Timing can be tricky when it comes to real estate transactions. If you believe this is the right property for you, then calculate the cost and tally the sacrifices you'll need to make to swing the purchase. Can you use the property before retirement? Will the purchase leave you enough discretionary income to furnish the home and pay travel expenses to visit as regularly as you'd like?
One strategy that may help lessen the financial burden is to rent your second property to vacationers when you're not using it. But if you decide now is not the time to risk taking on the added expense, do yourself the favor of putting it out of your mind. There are undoubtedly other gems that will surface in the future.
You've decided to relocate across the country to be closer to your children.
You're entitled to change your mind about where you live, but realize that moving can be taxing − literally. There will be financial consequences with relocation, especially given the fragile state of housing markets across the United States.
Before you take the re-location leap, ask yourself these and other questions about the potential of encountering significant cost-of-living differences in your new home: Will you be leaving a state that has higher or lower state income taxes? What about property taxes? Will you be able to sell your home and purchase something comparable (or downsize and save)?
Don't forget that a physical move involves a fair amount of hassle and cost for packing and transporting your personal belongs. Take advantage of the opportunity to get rid of what you no longer need to lighten your load in retirement. On the plus side, your new close proximity to family members may help you save money on travel costs. And if it adds to your enjoyment of life, well, that's priceless.
Consult a financial professional for the journey.
Job loss, new opportunities, relocation—these are just some of the life events that can affect your readiness for retirement. A certain amount of flexibility, ingenuity and optimism are always valuable traits to help you adjust to new circumstances. Pair these attributes with a knowledgeable resource and you may be ready for just about anything. The more prepared you are financially for interruptions or changes in your income and savings, the more freedom you will have to continue in the direction of your retirement goals.
[blockquote class=blue]Andrew Buscetto is a financial advisor with Mazzetti, Buscetto and Associates, a financial advisory practice of Ameriprise Financial Services, Inc.,  427 Bedford Rd. Suite 390, Pleasantville, NY. Reach him at 914-747-0810  or andrew.x.buscetto@ampf.com [/blockquote]