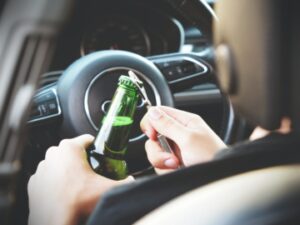 Driving under the influence or DUI is a serious driving offense that remains a public safety concern in the U.S. and causes many road accidents and fatalities each year.
Many people who struggle with substance use disorders can end up with one or multiple DUI charges in active addiction. These can result in felony charges and serious jail time so it would be wise to hire an experienced criminal lawyer when facing DUI charges.
However, courts have been changing their approach to dealing with DUIs. Instead of getting sent to jail, offenders may be court-ordered to get treatment.
Some judges may even be willing to allow defendants to attend rehabs in another state, and even lessen or drop the charges if they are compliant with treatment terms.
For example, someone charged with multiple DUIs in Texas may be allowed to attend an alcohol rehab in New Jersey if the judge believes that they will have a better chance of being rehabilitated with treatment out of state than being incarcerated in Texas. 
States with the Most DUI Arrests
DUIs are reported yearly nationwide, with varying statistics per state. Alcohol-impaired driving laws also differ in every state, but in most cases, offenders who are found guilty can face severe legal consequences and penalties. 
The states with the most DUI arrests were ranked differently than the states with the most DUI arrests per capita, and the highest numbers of fatalities related to drunk driving. 
States ranked as most dangerous for drunk driving with the highest total of DUI arrests in the last year were the following:
Idaho – 7,983

South Dakota – 5,522

North Dakota – 4,827

Wyoming – 3,181

Vermont – 2,680
States ranked based on the DUI rate per 100,000 people were:
North Dakota – 633

South Dakota – 624

Wyoming – 550

Idaho – 442

Vermont – 429
Wyoming was the state with the most drunk driving fatalities per capita and the smallest population. In fact, the most dangerous states for drunk driving have the lowest density populations in the country. 
The states that had the most drunk driving fatalities per 100,000 people were:
Wyoming – 6.2

Montana – 6.2

North Dakota – 5.4

Idaho – 3.8

Maine – 3.7
Alcohol Vs. Drug-Impaired Driving
By legal definition, a DUI includes driving, operating, or being in control of a motor vehicle while under the influence of drugs or alcohol to the point of impairment. In some states, this is also known as driving while intoxicated or DWI. 
In most states, DUIs get reported based on alcohol intoxication. The legal BAC limit for drivers in most states is .08, and anything higher is considered punishable by law.
These laws often do not account for people driving under the influence of mind-altering drugs. Breathalyzer tests which normally test BAC levels cannot test for the presence of illicit or prescription drugs.
If someone was suspected of drug-impaired driving, authorities would need to test their urine or blood to identify mind-altering substances in their system. 
DUI statistics per state mostly just account for drunk driving arrests, incidents, and fatalities. Other substance use may go unreported if there is no evidence other than alcohol intoxication.
Final Thoughts on Prevention of Drunk Driving
When considering the number of reported DUIs per state, it should be taken into account that some state laws are more lenient and less enforced than others.
Statistics and per capita rates are also influenced by population density and geographic dispersion. In some states, there is less law enforcement to cover larger, rural areas.
The numbers of reported DUI arrests, incidents, and fatalities have declined over the last few decades. However, the pandemic has increased mental stress and substance abuse, causing DUIs to spike again in recent years.
Studies have shown that drug or alcohol abuse assessment and treatment protocols are more effective at addressing the root of addiction and changing drunk driving behaviors. 
While legal interventions and sanctions are also necessary, addiction treatment may prevent more DUI-related incidents and fatalities, and create safer roads.