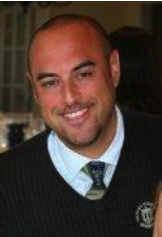 Rainwater Grill, an All-American dining and entertainment spot located in the heart of Hastings, NY, has named Ian Friedman its new Executive Chef. Mr. Friedman, a 20+ year veteran of top kitchens and corporate catering operations, graduated from the Culinary Institute of American in 1989. In 2001, he moved to Bermuda, where he was the Executive Chef of the Barracuda Grill.
After a few years in Bermuda, Mr. Friedman started his own corporate catering operation, IDF Culinary Consultants, servicing the culinary needs of major international insurance, re-insurance and financial services corporations. IDF Culinary Consultants also provided significantly improved cafeteria services to a number of private schools on the island.
Mr. Friedman"s culinary philosophy focuses on sustainability, the use of locally grown foods and ingredients, and the ability to offer superior, more interesting, "organically delicious" and healthier dishes. "We are obsessed with local ingredients, and what can be done to present customers with unique, mouth watering, visually appealing and healthy menu options that they cannot find anywhere else in Westchester," commented Mr. Friedman. "We also believe that, in most cases, it"s not all about the center of the plate, but what surrounds the center of the plate, in terms of inventive preparation and presentation." Mr. Friedman went on to say that he intends to make approximately 70% of the new menu "vegetarian adaptable," offering a wide variety of enticing options in this area.
"We cannot be more excited to have Ian help us shape the direction of the restaurant moving forward" added Tony Fortunate, Co-Owner/Managing Partner. "He"s a consummate pro with amazing credentials, and he will help us take our menu to the next level, while still providing the great quality dining/entertainment experience and overall value to our patrons that we have since we opened."
About Rainwater Grill
Opened in December, 2009, Rainwater Grill has quickly established itself as the "in" dining and entertainment spot in the Hastings/Southern Westchester area. Featuring an upscale but affordable All-American lunch & dinner menu, as well as a fantastic Sunday brunch, it"s the perfect spot for a business or personal meal or event. The eco-friendly ambience of the dining room, coupled with the lively atmosphere of the bar and lounge, makes the restaurant a "must visit" location for virtually any dining or entertainment occasion. The restaurant is located at 19 Main St. in Hastings-on-Hudson, NY, easily accessible from all major Westchester highways and parkways. 914 478 1147