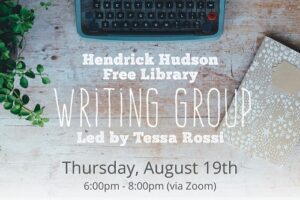 Join the library's informal, supportive writing group led by staff member Tessa Rossi. Writers of all interests and abilities are welcomed. Registration begins August 5 via the library's Web site. The Zoom...
Read more »
Mysteries of the Machzor: A Four-Week Online Adult Education Program with Liturgist Alden Solovy Prepare for the High Holydays with an exploration of treasures found in the Machzor, our High Holyday prayer...
Read more »
Please join the Holocaust & Human Rights Education Center and Congregation Emanu-El of Westchester in a discussion with Daniel Lee, author of The S.S. Officer's Armchair: Uncovering the Secret Life of a...
Read more »