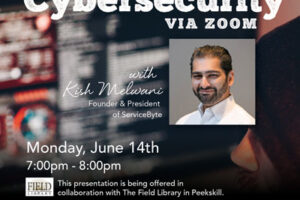 Join us for a unique event where Kish Melwani of ServiceByte shows you the latest Cybersecurity threats impacting us. Learn how you can protect yourself and your family from financial loss, exposure...
Read more »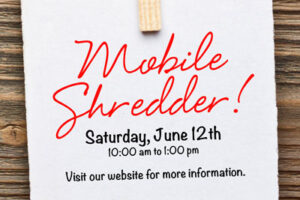 Residents may bring up to four file-sized (10" x 12" x 15") boxes of confidential papers per household—first-come, first-served. Please remove all large binder clips and covers. Papers from businesses, institutions or...
Read more »
The presenter, Daniel A. Sabol is an IT Librarian and Cyber Security and IT Expert. He is a faculty member in the IT department at Fordham University and Mercy College.  Daniel has...
Read more »