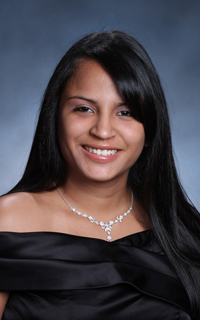 This year, my senior year, I think this is the moment I have been waiting for my whole life. This year has been so great and yet has gone by so fast. I can't believe I'll be graduating in less than a month. It feels like just yesterday I was in pre-school and now I am so close to the finish line. I have done very well this year, my grades are great, the teachers are amazing and my friends are by my side.
In the Spring of 2010, English teacher Anthony Baxter had 12th grade English students reflect on their high school experiences and what they looked forward to in the future.
But one thing I will always remember is what one of my teachers told me back in my first year of high school.  He said to me, "Look around you, maybe one of the friends you started with, will be with you at the end." I can honestly say this is true.
Freshman year you start off with so many friends that you think will be with you until you graduate, but not even half of them will be there at the end. This is something I learned that I will never forget. But this year is soon to finish and even though I can't wait to graduate, I know in my heart that when graduation comes around, tears will be coming down my face. I will never forget my years in high school; they have made me who I am today. I found myself here and will find another me in college. This journey has come to an end but life is just getting started.