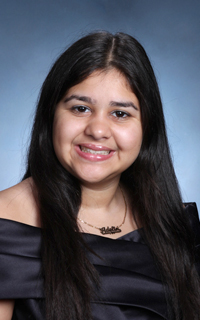 I was so excited when I passed to the 12th grade. I was so excited because I was about to graduate. Now I am working hard to pass all my classes and all my exams so I can graduate.
In the Spring of 2010, English teacher Anthony Baxter had 12th grade English students reflect on their high school experiences and what they looked forward to in the future.
I was accepted to Westchester Community College, but I'm not sure if I want to go. I applied to Mercy College and now I am applying to St. Thomas Aquinas. I really want to go to Mercy College or to St. Thomas Aquinas. For me this is the most important year because it is my last year.  Now I need to work harder and listen to all my teachers and do all my work. I have to study hard so I can pass my exams. This year some of my teachers are helping me so I can do well and pass their classes.
They want me to graduate. I believe in myself and I know if I work hard and do what I have to do, I will pass all my classes and will graduate.  I am one step closer to the real world and will be on my own, but my parents will be there with me in bad and good moments.