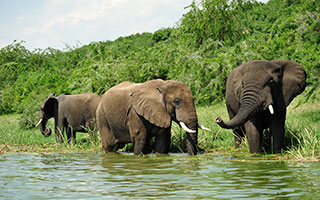 The Wildlife Conservation Society Announces the 5th Annual WCS Run for the Wild™ at the Bronx Zoo. he fifth annual 5k-run/walk takes place on Saturday, April 27, 2013 at the Bronx Zoo and is dedicated to saving elephants, their habitat, and other wildlife from the worst poaching crisis in two decades. WCS Run for the Wild is presented by Amarula Cream Liqueur and Con Edison.
The Wildlife Conservation Society is celebrating the fifth anniversary of the WCS Run for the Wild – this year dedicated to elephants. Wildlife supporters, runners, and walkers are all invited to participate in the annual 5k run and family fun run at the Bronx Zoo. This year, WCS is introducing WCS Run for the Wild: World – allowing people who cannot be in New York for the Bronx Zoo event to participate and fundraise from anywhere in the world.
Since its inception in 2009, more than 23,000 people have participated and $2.6M has been raised through donations, registration, and sponsorship.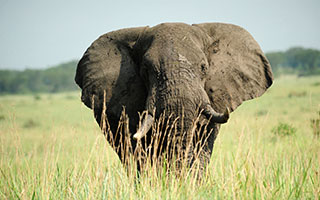 "Each year we dedicate the WCS Run for the Wild to a different animal species in need of conservation, said John Calvelli, WCS Executive Vice President of Public Affairs. "The decision to dedicate this year's event to elephants was made out of necessity. The illegal wildlife trade is now a multi-billion dollar industry that threatens thousands of species around the world. Elephants have been particularly hard hit with 2011 considered the worst year since 1989 for the illegal poaching of elephants for their ivory."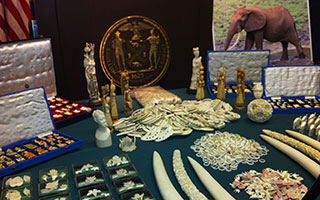 WCS's Run for the Wild registration is now open at www.wcsrunforthewild.org. Registration for the run is $35 for adults, $25 for children (3–15), and $25 for seniors (65+). Participants are encouraged to seek individual sponsors for their run, and all adult (and senior) participants are required to raise a minimum of at least $30 in order to participate. Registration includes parking and general admission to the Bronx Zoo following the event.
Participants can choose from two different events. The 5k run for individual runners will begin at 8:00 a.m.; casual runners and walkers can take part in the Family Fun Run/Walk at 8:45 a.m.
After the run, participants are invited to stay and enjoy the zoo and its animal residents for the rest of the day. Everyone is encouraged to visit the Bronx Zoo's famous Wild Asia Monorail where they can see Asian elephants, tigers, rhinos, and many other Asian species. There are many other exhibits to visit including Tiger Mountain, Madagascar!, Congo Gorilla Forest, and JungleWorld.
Prizes will be awarded to those who meet various fundraising goals. For $30 in pledges, runners will earn a WCS Run for the Wild T-shirt; $60 earns a Dr. Seuss Horton Hears a Who pop-up book; $125 earns a plush elephant; $275 earns a Jackrabbit Sports gift card ($20); $600 earns an elephant-themed tote bag; $1,500 earns a VIP breakfast and a guided ride on the Bronx Zoo's Wild Asia Monorail; $3,000 earns a special Bronx Zoo animal experience. Each incentive level achieved includes all prizes from the levels below.
The new WCS Run for the Wild: World engages wildlife enthusiasts from around the globe and allows them to make tracks for elephants from wherever they are. "Virtual" participants can run on their own, start their own team, support teams or participants at the WCS Run for the Wild event at the Bronx Zoo, or even create their own fundraising event to contribute to WCS's work to save this iconic species.
Those who are unable to attend the 5k run/walk at the Bronx Zoo can visit www.crowdrise.com/WCSRunfortheWild to start a team, organize a local run or another fundraising event, or donate to help WCS save elephants.
Said Calvelli: "The addition of WCS Run for the Wild: World allows wildlife supporters from around the globe to do their part to save wildlife – including areas that are on the front lines in the fight to save elephants. We welcome the participation and support from around the world and anticipate another successful event in New York."
The U.S. Fish and Wildlife Service says that the illegal wildlife trade is now a multi-billion dollar industry that threatens thousands of species around the world.  Both Asian and African elephants are threatened by habitat loss and poaching for their ivory. The Wildlife Conservation Society works in Africa and Asia and across the elephant's native range to save wildlife and wild places. WCS has a proven track record of keeping elephants safe in countries across Asia and Africa and has been instrumental in many of the places where elephants thrive. Conservationists work in partnership with governments to establish parklands, enforce anti-poaching laws, and monitor and track elephant populations. The Niassa National Reserve in Mozambique, the Ituri Forest in the Democratic Republic of Congo, Bukit Barisan Seletan National Park in Indonesia, and Nagarahole National Park in India are a few of the places where WCS is working with elephants.
This event is expected to sell out, so register early. For more information, to register, or to sponsor a runner/team, visit www.wcs.runforthewild.org. To sign up for WCS Run for the Wild: World, visit www.crowdrise.com/WCSRunfortheWild.
WCS Run for the Wild is made possible by these generous sponsors:
Presenting Sponsors:     Amarula Cream Liqueur; Con Edison
Featured Sponsors:                        Benjamin Moore Paints; Montefiore
Supporting Sponsors:    Hard Rock Cafe; Monroe College; UBS
Media Partner:                                 ABC7; Daily News; Z-100
Promotional Partners:                   Aviator Sports and Events Center; Brooklyn Cyclones; JackRabbit Sports; The Belmont Business Improvement District
The Wildlife Conservation Society's Bronx Zoo is open daily from 10:00 a.m. to 5:00 p.m. weekdays, 5:30 p.m. weekends from April to October; 10:00 a.m. to 4:30 p.m November to March. Adult admission is $16.95, children (3-12 years old) $11.95, children under 3 are free, seniors (65+) are $14.95. Parking is $14 for cars and $16 for buses. The Bronx Zoo is conveniently located off the Bronx River Parkway at Exit 6; by train via the #2 or #5 or by bus via the #9, #12, #19, #22, MetroNorth, or BxM11 Express Bus service (from Manhattan that stops just outside the gate.) To plan your trip, visit bronxzoo.com or call 718-367-1010.
The Wildlife Conservation Society saves wildlife and wild places worldwide.  We do so through science, global conservation, education and the management of the world's largest system of urban wildlife parks, led by the flagship Bronx Zoo.  Together these activities change attitudes towards nature and help people imagine wildlife and humans living in harmony.  WCS is committed to this mission because it is essential to the integrity of life on earth.
To make donations in support of helping save wildlife and wild places, go to: www.wcs.org.