River Journal received this release from the Unite Sleepy Hollow political party the week of January 11. We publish it solely with the intent of informing the residents of the Village.
Unite Sleepy Hollow, a non-partisan political committee for the Village that was created for the 2015 mayoral election, announced today that it would endorse three candidates for Village Trustee in the 2016 election cycle. Running for the three open trustee seats are Sandra Spiro, Rachelle Gebler and Sam Gonzalez.
Believing that state and national politics have little in common with the critical issues facing the local voter, Unite Sleepy Hollow was established to provide voters with the best slate of candidates without regard to national political party affiliation.
In 2015, Unite Sleepy Hollow swept the Village election, defeating the Democratic Party candidates by a margin exceeding 2:1. Ken Wray (D) and Glenn Rosenbloom (D) were returned to office as Mayor and Trustee, along with John Leavy (R) and Denise Scaglione (R) who were each elected as Trustee for the first time. The Republican Party did not participate in the 2015 election.
Trustee Jennifer Lobato-Church, who fully supports the Unite Sleepy Hollow ticket, is choosing to step down after two terms, citing the time she needs to commit to her family and workplace. Jim Husselbee (R) of Sleepy Hollow Manor and Lynn Moffat (D) of Webber Park will co-chair the 2016 campaign. In order to be placed on the ballot, Unite Sleepy Hollow must obtain 100 valid signatures by February 9. A petition drive is currently underway. The General Election is March 15. "I am very pleased that Sam, Rachelle and Sandra will be campaigning for the opportunity to join me, Glenn, John and Denise on the Village Board. As our tax base expands over the next ten years, the Village will undergo radical change. We all share a sense of the challenges and priorities for Sleepy Hollow. We want to maintain the diversity and character that Sleepy Hollow is known for. These candidates are pro-active. Their voices — and their eyes and ears — will add value to our work toward securing a visionary future," says Mayor Ken Wray.
"The Village is now in a strong position to enhance opportunities for all current residents," notes Rachelle Gebler. "This includes our young people and our seniors." The candidates will focus on how best to monitor the developments on the former General Motors site; on continuing the positive working relationship with the Planning and Zoning boards and the Local Development Corporation; and strengthening the Village's downtown commercial and residential neighborhoods with input from current business owners, homeowners and villagers. This last item is of particular importance to Sam Gonzalez who is running for office to help the Village with its community and economic development efforts. Fiscal responsibility, high ethical standards and civil, open dialogue will also be themes heard throughout the campaign. Sandra Spiro says, "Having had the experience of living in Philipse Manor and, now the Village, my family and I look forward to many years of sharing and growing with the community. My goal is to be directly involved with preserving all that we love about the Village of Sleepy Hollow and at the same time allowing for our growth into a renaissance future."
Mission
UNITE SLEEPY HOLLOW was established as an inclusive, non-partisan political party in order to provide the Village of Sleepy Hollow with local election candidates who are committed: to hold themselves to the highest ethical standards, to champion an open and transparent Village government;  to encourage public debate on issues through civil discourse;  to listen to the concerns of every person in our community; to judge issues based on the best interests of the entire Village The UNITE SLEEPY HOLLOW Party is committed to accomplishing its mission by bringing people together from the entire community, without regard to national party affiliation.
Candidate Bios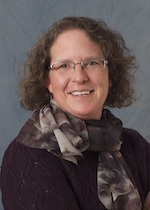 Rachelle Gebler moved from Illinois to Sleepy Hollow with her husband and two sons in 2004. Both boys attend Sleepy Hollow High School, one a sophomore and the other a senior. Rachelle was raised in a military family and traveled throughout the United States and to Germany and graduated from Ohio State University with a degree in Pharmacy. Rachelle has always been very active in the community first serving as secretary of the EPTA and then its president for 3 years. While serving on the Board of the new TaSH Farmers Market, she worked with a group of fellow residents to create a community gathering place in Patriots Park providing fresh produce and goods from local farmers and vendors. Rachelle was vice-president for 4 years and is currently president of the Community Food Pantry of Sleepy Hollow and Tarrytown that serves approximately 300 families and distributes over 6,000 lbs of food each month. Rachelle is a Board member of the Performing Arts Boosters at Sleepy Hollow Middle School and High School that promotes, supports and showcases the performing arts. She is also a Board member of the Kids' Club of Tarrytown and Sleepy Hollow that provides funding for programming and basic needs for underserved children in Sleepy Hollow and Tarrytown.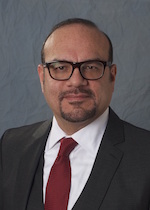 Sam Gonzalez has been a resident of the Village of Sleepy Hollow for 25 years. Sam and his family lived in Webber Park for 15 years before moving to Sleepy Hollow Manor in 2006. Sam and his wife Michele Gonzalez raised their two children, Justin and Samantha in the Village and both children graduated from Sleepy Hollow High School and are now attending college. Sam has been an active member of the Sleepy Hollow Manor Association for the last several years and served on the Board of the Elizabeth Mascia Child Care Center in the 1990's. Sam has over 20 years of experience in Corporate Training and Organizational Development. He has extensive experience developing and implementing leadership development programs and workforce engagement initiatives. Sam is also an executive coach, helping leaders to improve their business results. Sam's first professional job after graduating from college and completing an internship at the New York State Assembly was with the NYS Department of Environmental Conservation. Before joining his current employer at a national consulting firm, Sam served as Senior Organizational Development Strategist at the 1199 SEIU National Benefit & Pension Fund. Prior to 1199, Sam served as a Vice President of Learning & Development at Swiss Re, Vice President of Leadership Training & Development at Citigroup and as an Assistant Director of Education & Organizational Development at Montefiore Medical Center. Sam holds a Master's degree in Public Administration from New York University and a Bachelor's degree in Communications from SUNY Albany. Sam is excited about joining the Unite Sleepy Hollow ticket and has particular interest in serving to help the Village with its community and economic development efforts.
Sandra L. Spiro has lived in Sleepy Hollow since 2004 along with her husband, David Hodgson, and their blended family of two girls; one at Sleepy Hollow Middle School and the other
graduated from Sleepy Hollow High School  who is now a sophomore in college. Having first resided in Philipse Manor for 8 years, Sandra and her husband are now proud residents of the Village, where they are in the process of restoring an old 1880 Victorian house on North Washington Street to its prior grandeur. This former Long Islander now considers herself a Sleepy Hollow resident for life. She and her family love the combination of good schools, easy access to the City, the wide variety of local businesses and the diversity of the Village and its neighboring towns. While she works full-time as a partner in Kirkwood Spiro Marketing Communications (a consulting business focused on the food and hospitality industry), she has shown her commitment to our community through her current service on the Sleepy Hollow Planning Board. She is also an active member of the congregation of the Reformed Church of the Tarrytowns. Sandra has a varied business background that will serve her well as a member of the Village Board of Trustees. After graduating from the New York Institute of Technology, with a degree in Hotel and Restaurant Management, she worked for two local companies – Kraft Foods, and most recently, at Dannon, where she was VP of Food Service Sales, before establishing her consulting business with Michael Kirkwood. Within the hospitality and food industry Sandra has given her time as a Board member of BCA Global, an industry association that supports the inclusion of minority groups in the workforce. In her words, "Having had the experience of living in the Manor and, now the Village, my family and I look forward to many years of sharing and growing with the community. My goal is to be directly involved with preserving all that we love about the Village of Sleepy Hollow and at the same time allowing for our growth into a renaissance future.