Writing & Performing the Monologue Craft talk with Jayne Benjulian in person at HVWC
August 6 @ 12:30 pm

-

4:30 pm

$124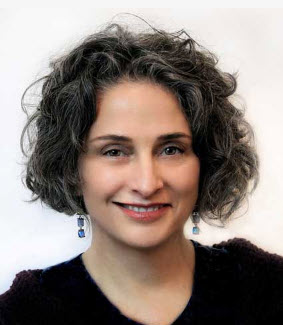 Accessing an interior life, and giving voice to that life so an audience can believe in it, is the art of monologue. In this workshop, we will consider the kind of monologues that give voice to an interior life or the life of a fictional or dramatic character. A monologue can stand on its own or become part of a larger work. Monologues generally take one of three forms: speaker addressing another character; speaker unraveling the thoughts of her own mind to herself; speaker addressing an audience. All three can be deployed as theater, poetry in the form of a dramatic monologue and the speech or thought of a character in fiction and memoir.
This workshop will offer you a framework for shaping monologue projects now & into the future.
The workshop includes:
* A breakdown of what makes a monologue compelling to an audience
* Guidance on sculpting your work & defining the voice of your piece
Playwrights, storytellers, prose writers, poets & experimenters welcome. This workshop is perfect for writers using the first person in theater, fiction and creative nonfiction.
NB: Proof of vaccination is required to attend this class in person at HVWC. The class will be capped at 10 students. Please read our course policies page before registering for any HVWC class. The HVWC is a short, scenic train ride from NYC on Metro North's Hudson line. We are located immediately at the Philipse Manor RR station. No car needed! Join us!
Covid guidelines for this class:
* MASKS are optional for attendees. While seats will be spaced out to ensure social distance, those students who would like this layer of protection are welcome to use a mask. It is not mandatory.
* Students must show PROOF OF VACCINATION in advance. Please email a photo of your vaccine card or a screenshot of your Excelsior Pass to admin@writerscenter.org right away. We're asking students to do this in advance so that it doesn't get in the way of class beginning on time on Sunday.
* COVID TEST KITS: You will all be given a box of 2 tests to take home with you so that you can test after the class.
Please write to admin@writerscenter.org with questions or to register.
Jayne Benjulian is the author of Five Sextillion Atoms. Her work appears in numerous literary and performance journals. Jayne served as chief speechwriter at Apple, investigator for the public defender in King County, Washington and director of new play development at Magic Theater in San Francisco. She was an Ossabaw Island Project Fellow; teaching fellow at Emory University; lecturer in the Graduate Program in Theater at San Francisco State University; and Fulbright Teaching Fellow in Lyon, France. She earned an MA at Emory University and an MFA from the Warren Wilson Program for Writers. Jayne is an inspired coach for artists and writers. She founded the Berkshire Writers Project ®, where she helps artists develop their book projects, coaches poets and prose writers and teaches the writing and performance of poetry and monologue.
Related Events