Twelfth Night
August 6, 2021 @ 7:00 pm

-

August 22, 2021 @ 8:30 pm

Free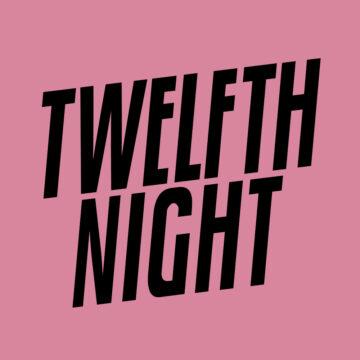 A fresh take on Shakespeare's classic! Aug 6-22, Fridays-Sundays at 7pm!
Staged outdoors among the lush forests and gardens of the O'Hara Nature Center in Irvington, Twelfth Night finds twins Sebastian and Viola separated after a shipwreck. Believing her brother to be dead (hint: he isn't) and determined to survive on her own, Viola takes on a disguise to begin working as a servant for Orsino, Duke of Illyria. It's not long before Viola catches feelings for Orsino, but Orsino's in love with Countess Olivia; this triangle serves as the foundation for the play's timeless humor and madcap exploration of identity and unrequited love.
This brand new, 90-minute production highlights the rich history of Irvington through a distinctly genderqueer lens, with live music from a Rip Van Winkle-inspired Feste helping to weave the magical tale of self-discovery, survival, and the myriad ways love shows itself.
Twelfth Night is a co-production from Irvington Theater and the Irvington Shakespeare Company, marking their inaugural production.
https://www.irvingtontheater.com/twelfthnight
The cast of Twelfth Night features (L to R): Kat Quiñones as Viola, Dani Palmer as Olivia, Jack Saleeby as Orsino, Sage Newman as Sebastian, Sophia K. Metcalf as Feste, Stephanie Moreno as Antonio/Maria, and Kamran Saliani as Malvolio. The production features costumes designed by Grace Jeon and dramaturgy by Jessica Ward. Jonah Scott and Sierra Scott serve as co-music directors. Amanda Brown stage manages. Irene Lazaridis directs.