To Worship in the "Anglican Way": African-Americans in the 19th-century Episcopal Church
February 19 @ 7:30 pm

-

9:00 pm

Free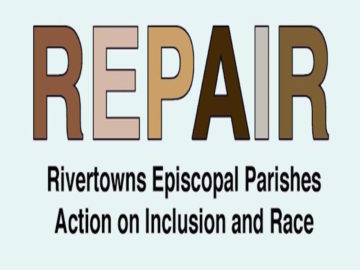 Join REPAIR at the February meeting to discuss the role of African-Americans in the Episcopal Church in the 19th century. The program is free. All are welcome and snacks will be served.
REPAIR members Dennis Parker, Executive Director of the National Center for Law and Economic Justice, and Carolyn Black, Music Director at St. Paul's on the Hill, Ossining, will lead the program.
Drawing partly from the book, Black Gotham: A Family History of African Americans in Nineteenth Century New York City (Carla L. Peterson), they'll look at the journey of historic St. Philip's Church in Harlem as an example of the struggle to integrate the Church.
St. Philip's parishioners fought slavery and engaged in a struggle for admission into the Episcopal Diocesan Convention in the mid-1800s. The congregation is now in a landmarked 1911 church designed by the first African-American registered architect in New York City.
The group will also talk about two Episcopal churches in Ossining, St. Paul's on the Hill and Trinity, and the fascinating, complex way that the backdrop of divisions in the 18th-century Episcopal Church around a number of issues, especially race, may have affected their relationship in the period after the Civil War. Many of our regular attendees at REPAIR are members of these churches.
About REPAIR: In an increasingly diverse America, race continues to divide us because of unconscious bias, willful blindness, deeply ingrained systems of oppression, and the burdens of history we have yet to address. Rivertowns Episcopal Parishes Action on Inclusion and Race (REPAIR) is a community of Westchester citizens determined to play our part in bringing healing and justice to our society . . . starting with the local Episcopal churches in which many of us worship.
See www.repairrivertowns.org and Facebook.com/repairrivertowns for more information