The Power of the Vote–Let's Make it Count! (Zoom event)
October 21 @ 7:30 pm

-

9:00 pm

Free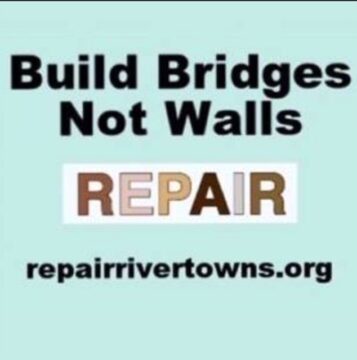 "Almost 50 years ago, I gave a little blood on that bridge in Selma, Alabama, for the right to vote. I am not going to stand by and let the Supreme Court take the right to vote away from us. . . . You must get out there and push and pull and make America what America should be for all of us." – Representative John Lewis
Few elections in our nation's history have been as consequential as the one we're participating in today (with early voting and mail-in voting already having started). Our votes have never mattered more. And with so much loose talk about "voter fraud" and "election rigging," there's never been more reason to worry that all our votes may NOT be counted.
Join REPAIR on Wednesday, October 21, when we'll gather via Zoom to share thoughts, information, questions, and answers about voting 2020. The meeting time is 7:30 p.m. to 9:00 p.m. Free.
We'll discuss what's at stake, for people of every race and background; the history and current state of voter suppression and the embattled right to vote; and what we can each do to make sure our votes and voices are heard. The discussion will be led by REPAIR organizers and some special guests–and we want to hear from you!
Check the repairrivertowns.org site before the meeting for Zoom dial-in instructions. See Repair Rivertowns on Facebook for information and resources related to our mission.
All are welcome to our meetings and events; no religious affiliation or belief needed.​
In an increasingly diverse America, race continues to divide us because of unconscious bias, willful blindness, deeply ingrained systems of oppression, and the burdens of history we have yet to address. Rivertowns Episcopal Parishes Action on Inclusion and Race (REPAIR) is a community of Westchester citizens determined to play our part in bringing healing and justice to our society . . . starting with the local Episcopal churches in which many of us worship.