The Original American Epidemic Is Racism–A Free Virtual REPAIR Meeting
June 17 @ 7:30 pm

-

9:00 pm

Free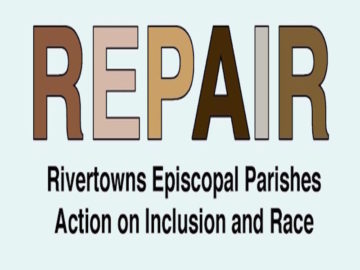 Unarmed black citizens wantonly killed by police. Peaceful protestors assaulted with tear gas and rubber bullets. Angry politicians demanding "Law and order." So far, so familiar.
But maybe this time is different? Demonstrations persisting for weeks, not days . . . millions of white Americans agreeing that systemic racism is a real problem . . . even some conservative politicians declaring "Black lives matter." Our world feels as if it may be at an inflection point.
Join us on Wednesday, June 17, at 7:30 p.m., when we'll gather via Zoom to discuss it all–how we are feeling; how today's events connect with our nation's long story; the potential for change; and what we are doing to respond. All are welcome.
SAVE THE DATE now! Login details and other instructions will be posted in advance of the meeting on the REPAIR website, www.repairrivertowns.org.
Please check out our Facebook page at REPAIR-Rivertowns and our website above for more information on this and our other events, resources, and activities. We're looking forward to bringing the REPAIR community together for this second virtual gathering.