The Lyric Leap (Poetry Intensive Course) with Rachel Hadas
February 29 @ 12:30 pm

-

4:30 pm

$124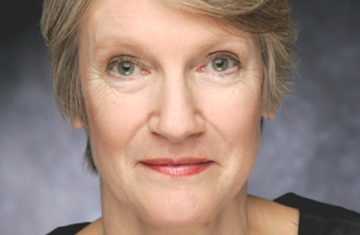 Spend leap day with poetry professor and guru, Rachel Hadas, as she teaches a craft class & workshop on the lyric leap.
Registration for this 4hour intensive course is $124. Please register at
https://www.writerscenter.org/calendar/the-lyric-leap-with-rachel-hadas/
The HVWC is a short, scenic train ride from NYC on Metro North's Hudson line. We are located immediately at the Philipse Manor RR station. No car needed! Join us!
Rachel Hadas studied classics at Harvard, poetry at Johns Hopkins, and comparative literature at Princeton. Between college and graduate school she spent four years in Greece, an experience that surfaces variously in much of her work. Since 1981 she has taught in the English Department of the Newark (NJ) campus of Rutgers University, and has also taught courses in literature and writing at Columbia and Princeton, as well as serving on the poetry faculty of the Sewanee Writers' Conference and the West Chester Poetry Conference. She has received a Guggenheim Fellowship in Poetry, an Ingram Merrill Foundation grant in poetry, and an award in literature from the American Academy and Institute of Arts and Letters.
Rachel Hadas is the author of many books of poetry, prose, and translations. A memoir about her husband's illness, Strange Relation, was published by Paul Dry Books in 2011. The Golden Road and Questions in the Vestibule were published by Northwestern University Press. Her most recent book is Poems for Camilla (Measure Press).
"…It's a beautiful book…but also an extraordinary one, the way it hangs together as a commentary on the Aeneid, a reflection of and on our times, and a sort of mini-epic of its own – a Camelliad. And I always love hearing Rachel's distinctive voice come through, with the casual dropping of allusions, the registers ("zany"), the wit and learnedness."
-A.E. Stallings