The Art of the Essay with Tony Scherman (via Zoom)
September 17 @ 12:30 pm

-

4:30 pm

$124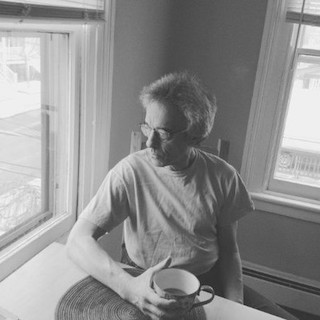 Every reader, especially of periodicals, is familiar with the brief essay, whether an op-ed piece, a memoir, or a book, movie, or record review. The essay has its own requirements, entirely different from those of a feature article, a news story, or other genres. In my several decades as a writer, I've thought long and hard about how to write a good essay, and succeeded (and failed) at the task.
The brief essay is a great form for writers of all levels of expertise. It's not that hard for an inexperienced writer to place a "think piece" in a local newspaper, speaking one's mind about one pressing issue or another. This workshop will steer participants through the work of coming up with a good subject and crafting it into an informative, persuasive, and above all enjoyable experience for a reader.
This workshop will explore three basic shapes. The most common is the above-mentioned "think piece": a timely, concise breakdown of an issue or problem—local or national, artistic or political—that leaves the reader with a heightened appreciation of the problem's gravity or urgency. A second type of essay: the memoir, whose goal is to charm the reader with a well-crafted narrative, a brief piece of creative non-fiction. Of the skills that storytelling requires, perhaps the hardest to learn, with the biggest payoff, is knowing what to leave unsaid (or, as Bob Seger put it, "What to leave in, what to leave out"). Do it right, and your piece will reverberate with a reader as they turn it inside and out, seeking to fill in the gaps. Finally, we've got the brief critical essay: an assessment of a creative venture, whether a single work ("The Godfather, Part 1") or an entire ouevre (Tom Seaver's pitching career).
The workshop has two agendae: 1) to encourage the nonprofessional (or even professional) writer to try their hand at one of these essay forms and 2) to help them pull it off. With lots of input from a writer who has spent decades sitting down every day to hone his craft.
I'm going to use three short essays of mine as jumping-off-points for some lively, useful discussion:
—For the "think piece," an award-winning essay for The New York Times lamenting the decline in the American public's musical intelligence, from my father's generation, which grew up on the harmonically sophisticated pop songs of Gershwin, Porter, etc., to mine, which grew up on the three chords of rock and folk.
—For the memoir, a recent piece for Stereophile magazine about an unlikely, exciting episode from my years as a teenage musician, when I spent several wonderful months playing and hanging out with a great jazz musician.
—For the brief critical essay, one or two 2022 album reviews from Stereophile and/or a concert review from the late, much-lamented Musician magazine, where the point is to zoom right in on a piece of work and indicate, convincingly, whether it succeeds or fails.
And I'll leave you with a gem worth repeated readings: "The Art of the Essay," by Elizabeth Hardwick, who is only now being recognized as one of the great essayists of the 20th century,
Tony Scherman is an award-winning author and journalist who has been called "one of the best pure writers ever to come out of music journalism". Scherman has contributed to dozens of magazines, from The New York Times Magazine to Smithsonian to People. He has published two acclaimed books, POP: The Genius of Andy Warhol (HarperCollins) and Backbeat: Earl Palmer's Story (Da Capo) and edited two anthologies, The Rock Musician and The Jazz Musician (St. Martins). His own work has been widely anthologized.
Details
Date:

September 17

Time:

12:30 pm - 4:30 pm

Cost:

$124

Event Categories:

Event Tags:
Organizer
Phone:

9143325953

Email:

admin@writerscenter.org
Related Events
October 1 @ 7:30 pm

-

9:00 pm

October 2 @ 1:15 pm

-

4:15 pm

October 2 @ 1:15 pm

-

4:15 pm