Teens Chocolate Poppers (or how to creatively use up your Halloween candy)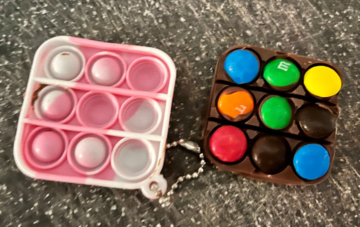 Registration starts October 3rd, 2022 This is a Take & Make Program
Everyone knows about the mini pop fidgets that were so popular but did you know that you can use them to create chocolate treats?? For this program you will receive a bag with a fidget keychain and candy to start creating your own treats. Numbers are limited, so sign up soon! Call 914-232-5717 to sign up!
Related Events