Tashlich (Casting off Sins) Service
September 26, 2022 @ 4:00 pm

-

5:00 pm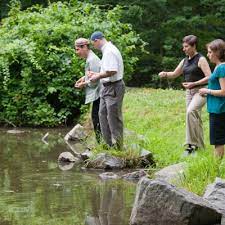 Please join us for Tashlich, the ceremonial "casting off" sins.
Join us at Loh creek (just down the road a few yards from Temple Beth Abraham).
Even though we will be outside, if you are not vaccinated, you MUST wear a mask.
Children who cannot be vaccinated must also wear a mask.
The timing of this event is approximate and takes place immediately following the Family/Tot service.
*While this service is free, and guests are welcome, for safety and security purposes EVERYONE entering our Temple during the High Holydays will be required to comply with our COVID-19 Protocols AND have a ticket or guest pass issued by our office.
Contact our Office in advance at (914) 631-1770 for information on joining us for the High Holyday Services
Related Events