Reparations for Slavery: The Debt That's Still Unpaid
July 29, 2020 @ 7:30 pm

-

9:00 pm

Free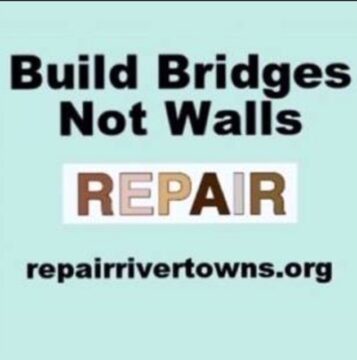 REPAIR Virtual Meeting
Reparations for Slavery: The Debt That's Still Unpaid
For two and a half centuries, enslaved African Americans helped build our nation's wealth without receiving their fair share of its benefits. When slavery ended, reparations were paid by the federal government–but only to the white slaveholders who'd lost their human "property." When will our nation finally address this historic injustice?
Join us Wednesday, July 29 (7:30-9:00PM), when we'll gather via Zoom to explore this question. Sign-on instructions are at www.repairrivertowns.org. Free; all are welcome.
A panel of experts will lead the discussion, including Michael Lord of Historic Hudson Valley, who will explain the historical roots of the reparations issue; Jeffery Robinson, Director of the ACLU's Trone Center for Justice and Equality, who will present the case for reparations; and Cynthia Copeland of the Episcopal Diocese of New York's Reparations Committee on Slavery, who will describe what the church is doing to address its own legacy of slavery. You'll have a chance to discuss the tough questions around reparations and come to grips with an issue our nation has skirted for too long.
Please check out our Facebook page, REPAIR Rivertowns, for more information on our meetings, events, activities, and for resources on racial healing and inclusion. In an increasingly diverse America, race continues to divide us because of unconscious bias, willful blindness, deeply ingrained systems of oppression, and the burdens of history we have yet to address.
Rivertowns Episcopal Parishes Action on Inclusion and Race (REPAIR) is a community of Westchester citizens determined to play our part in bringing healing and justice to our society . . . starting with the local Episcopal churches in which many of us worship.