Reading: An Evening with David Baker, TR Hummer, and Page Starzinger
July 17, 2019 @ 7:00 pm

-

8:00 pm

$10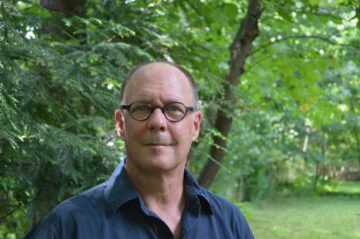 David Baker is the author of twelve books of poetry, including Swift: New and Selected Poems (2019, W. W. Norton), Scavenger Loop (2015, Norton), and the Theodore Roethke Memorial Poetry Prize Winner,Never-Ending Birds (2009, Norton), as well as six books of prose. Among his awards are prizes and grants from the Guggenheim Foundation, National Endowment for the Arts, Poetry Society of America, Mellon Foundation, and the Society of Midland Authors. Baker holds the Thomas B. Fordham Chair at Denison University in Granville, Ohio and is Poetry Editor of The Kenyon Review.
T.R. Hummer'smost recent books of poetry are the three linked volumes Ephemeron, Skandalon, and Eon (LSU Press). Former editor in chief of The Kenyon Review, of The New England Review, and of The Georgia Review, he has been the recipient of a Guggenheim Foundation fellowship in poetry, a National Endowment for the Arts Individual Artist Grant in Poetry, the Richard Wright Award for Artistic Excellence, the Hanes Poetry Prize, and the Donald Justice Award in Poetry. He lives in Cold Spring, NY.
Page Hill Starzingerlives in New York City. Her first full-length poetry book, Vestigial, selected by Lynn Emanuel to win the Barrow Street Book Prize, was published in Fall 2013. Her chapbook, Unshelter, selected by Mary Jo Bang as winner of the Noemi contest, was published in 2009. She taught a craft class at The Frost in 2013.