Poetry Workshop: Out There, In Here: Mysteries of the Ekphrastic w/Fred Marchant
November 23, 2019 @ 12:30 pm

-

4:30 pm

$124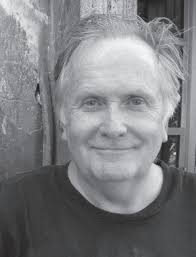 ​As a response to a work of visual art, the ekphrastic poem inevitably goes far beyond description and often leads poet and reader into all sorts of associations, insights, memories, feelings, revelations. In our one-day intensive poetry workshop, we will examine and discuss how a poem (and poet) can respond to what is "out there" in a given work of art while at the same time surfacing the inner-life richness the artwork generates" within the poet's mind. There will be a craft talk based on important ekphrastic poems by other writers, but our focus will be on your work. Please bring sufficient copies of one ekphrastic poem for distribution to members of the workshop, and please bring a xeroxed copy of the artwork your poem is responding to, or make it available to us on your own laptop. Our class will end with a discussion about possible future ekphrastic projects.
Fred Marchant is the author of five books of poetry. His most recent collection, Said Not Said (Graywolf Press), earned an "Honors" designation in the 2017 Massachusetts Book Awards. Earlier books include Full Moon Boat, House on Water, House in Air,and The Looking House. His first book, Tipping Point, won the 1993 Washington Prize, from The Word Works, and was reissued in a 20th anniversary second edition. Marchant has co-translated works by several contemporary Vietnamese poets, and has edited Another World Instead: The Early Poems of William Stafford. An emeritus professor of English, he is founding director of the Suffolk University Poetry Center in Boston, and is the winner of the May Sarton Award from the New England Poetry Club, given to poets "whose work is an inspiration to other writers."
Tickets for this 4-hour intensive course are $124. Please register at
https://www.writerscenter.org/calendar/marchant/​
**NYC writers: the HVWC is a short, scenic train ride on Metro North's Hudson line. We are located immediately at the Philipse Manor RR station. No car needed! Join us! ​