"Musical Storytelling: The Poetry Behind Piano Masterpieces" with Andrew Armstrong at Music Conservatory of Westchester
April 28, 2019 @ 2:00 pm

-

3:30 pm

$25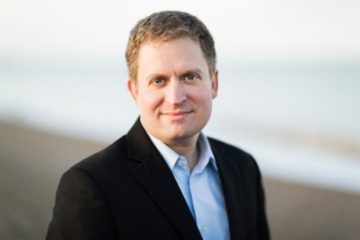 The Music Conservatory of Westchester in White Plains presents the third event in its new four-part Musical Masters lecture series for adult music lovers on Sunday, April 28th, 2019 at 2pm.
The Conservatory invites adult music lovers to discover the stories behind the gorgeous compositions of Chopin, Debussy, Lizst, Mussorgsky, and more for "Musical Storytelling: The Poetry Behind Piano Masterpieces" with acclaimed concert pianist Andrew Armstrong.
A renowned solo pianist having performed at Caramoor, Carnegie Hall, the Kennedy Center, and Warsaw's National Philharmonic, Armstrong astounds audiences around the world with his passionate artistic expression. In his presentation, audience members will compose musical stories in their minds while enjoying his superb piano performances of evocative works from such composers as Scriabin, Ravel, Mussorgsky, Aaron Jay Kernis, Liszt, Debussy, and Chopin. Armstrong encourages audiences to consider the following: What is the atmosphere, the mood, the setting? Who are the characters? Where is the conflict?
Let the lyrical melodies, sumptuous harmonies, compelling rhythms, and refined proportions take you on an imaginative ride through Armstrong's magnificent performances of classical masterpieces at this special event.
Following this exhilarating experience will be "Film Music: Groundbreaking Director/Composer Collaborations" with Peabody Award-winning Broadcaster & Producer and WQXR radio host Elliott Forrest on May 19th. These exclusive events are not to be missed!
All Musical Masters lecture series events will take place at the Music Conservatory of Westchester, 216 Central Avenue, White Plains, NY 10606. Tickets for individual lectures are $25 each, available for purchase online at http://www.musicconservatory.org/mcw-events.
Praised by critics for his passionate expression and dazzling technique, pianist Andrew Armstrong has delighted audiences across Asia, Europe, Latin America, Canada, and the United States, including performances at many of the world's great halls. Andrew's orchestral engagements across the globe have seen him perform a sprawling repertoire of more than 50 concertos with orchestra. He has performed with such conductors as Peter Oundjian, Itzhak Perlman, Günther Herbig, Stefan Sanderling, Jean-Marie Zeitouni, and Stanislaw Skrowaczewski, and has appeared in solo recitals in chamber music concerts with the Elias, Alexander, American, and Manhattan String Quartets, and also as a member of the Caramoor Virtuosi, Boston Chamber Music Society, Seattle Chamber Music Society, and the Jupiter Symphony Chamber Players.
Beginning in 2018, Andrew became Artistic Director of the Chamber Music on Main series at the Columbia Museum of Art in South Carolina. That same year, he also was appointed Director of the Green Lake Festival of Music's Chamber Music Camp in Ripon, Wisconsin. He has released several award-winning recordings with his longtime recital partner James Ehnes — most recently Beethoven's Sonatas Nos. 6 & 9, to stellar reviews, Gramophone's Editor's Choice, and Sunday Times' Disc of the Week. In the 2019-20 and '20-21 Seasons, the duo celebrates the 250th Birthday of Beethoven by recording the master's complete ten Violin Sonatas as well as performing the cycle in major cities around the world.
Andrew is devoted to outreach programs and playing for children. In addition to his many concerts, his performances are heard regularly on National Public Radio and WQXR, New York City's premier classical music station.
Mr. Armstrong lives happily in Massachusetts, with his wife Esty, their three children including one-year-old Gabriel and big siblings Jack & Elise, their two dogs Comet & Dooker, and betta fish Gerald.
The Music Conservatory of Westchester was founded in 1929 by a group of community members and renowned artists. Today, the Conservatory provides the extraordinary benefits of music to all in our community, from absolute beginners to advanced artists, with one-on-one instruction, performing ensembles, theory, composition, early childhood classes, lifelong learning for adults, and free community performances, serving 2,800 students each year from 4 months to over 80 years old. As a not-for-profit organization, the Conservatory is dedicated to serving the community and reaching out to those who would not otherwise have access. Our Scholarship Program provides tuition assistance for financially deserving students. The Music Therapy Institute brings music into the lives of 2,000 children and adults with disabilities each year through on-site and outreach programs. Healing Our Heroes offers military veterans a specialized music therapy program to help with recovery after their service. The Conservatory has inspired generations of students, and contributed to a vibrant musical life in the county, the region, and beyond. www.musicconservatory.org