Movie Mavens: "1945"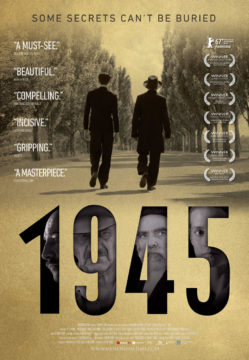 August 12, 1945, 11:00am. Two mysterious strangers dressed in black—Jews—appear at the railway station of a Hungarian village. In the shadow of Russian occupation, the people of the village are preparing for the town clerk's sons's wedding. The bride's former fiancé returns from captivity. Within a few hours, everything changes.
SUBTITLED
Katapult Film, 2017, 91 min., Not Rated
A moderated discussion follows the film with coffee and dessert.
Free for members, $5 for guests to offset the cost of refreshments.