Monique Brideau: Painting, Drawing, Collage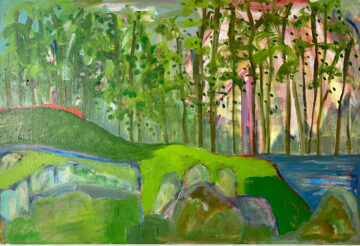 Monique Brideau is a Peekskill artist. Her abstract paintings are based on nature and landscape. As a lifelong resident of the Hudson Valley, Monique enjoys hiking and being in nature. Her work suggests a love of environment and movement.
Monique creates collages from deconstructing her old work. These works include oil on primed paper, drawings and prints from her art school days. She uses leftover borders from the prints for adding watercolor, pencil, and marker drawings to be incorporated into the collages. Monique is passionate about this process because there is no waste.
Instagram & Facebook @moniquebrideauart
Related Events