LIVE MUSIC – The Chapin Sisters
March 29 @ 8:00 pm

-

10:00 pm

Free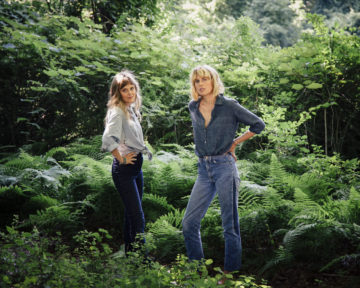 We are thrilled to welcome The Chapin Sisters into the taproom on Friday, March 29th. Their warm acoustic music, complete with rich vocal harmonies, is truly hypnotizing. Join us from 8 – 10pm for a wonderful night with the widely acclaimed duo, The Chapin Sisters.
Please note that Sing Sing Kill Brewery is a small, intimate venue. While there is no cover for this show, seating is on a first-come, first-served basis.
——————————————————————————-
Since 2005 the sisters have garnered critical acclaim by forging a distinctive musical imprint in which they "wed lilting voices, dynamically complex vocal harmonies, and folk-influenced melodies to dark, wryly sarcastic lyrical content" notes Amazon.com in an editorial review.
"Prepare to lose your soul", says L.A. Record of siblings Abigail and Lily Chapin, whose seventh recording, Ferry Boat, was issued by Loantaka Records on April 30th, 2018.
Making music that The New York Times praises as "tantalizingly close to beauty", The Chapin Sisters carry on a proud family musical legacy: Father Tom Chapin is a Grammy-winning singer/songwriter, legendary late uncle Harry Chapin was a musical artist and activist best known for his 1974 #1 hit "Cat's in the Cradle", and grandfather Jim Chapin was an esteemed jazz drummer and author of seminal drum instructional books.
The two have been singing and harmonizing from their youth in, first, Brooklyn, NY and later the Hudson River Valley, heard on their father's children's albums (which have won him three Grammys) and other recordings as well as at festivals, benefits and tribute shows. Abigail and Lily had relocated to Los Angeles after graduating from college to pursue non-musical creative interests when they got an opportunity to record as a trio with their half-sister Jessica Craven (daughter of film director Wes Craven) in the home studio of singer Michael Fitzpatrick (Fitz and The Tantrums).
————————————————————————————-
For more info on The Chapin Sisters, please visit their website:
https://www.thechapinsisters.com/