Get Your Creative Juices Flowing at the Manhattanville College M.F.A. in Creative Writing Summer Writers' Week
June 26

-

June 30

$600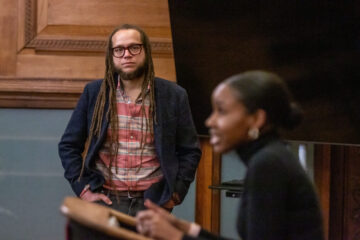 Aspiring and professional writers alike will have the opportunity to immerse themselves in an intensive week of workshops and craft classes as Summer Writers' Week returns to Manhattanville College June 26 to June 30.
Hosted annually by the M.F.A. (Master of Fine Arts) in Creative Writing program, this week-long series of workshops welcomes writers of all levels to gain valuable insight into the industry. Attendees will be able to develop new work, refine existing work, finetune their writing process, engage with established writers, and connect with fellow writers.
Summer Writers' Week is open to the public with a $600 registration fee. Current and new M.F.A. students may earn academic credit for their participation. Housing is available on-campus for an additional fee. To register, visit https://annex.mville.edu/summer-writers-week-manhattanville-college-2023. To learn more about Summer Writers' Week or the M.F.A. in Creative Writing at Manhattanville, contact MFA@mville.edu.
Related Events