Full Moon Gathering: Guided Forest Bathing Walk
September 10 @ 10:00 am

-

12:00 pm

$30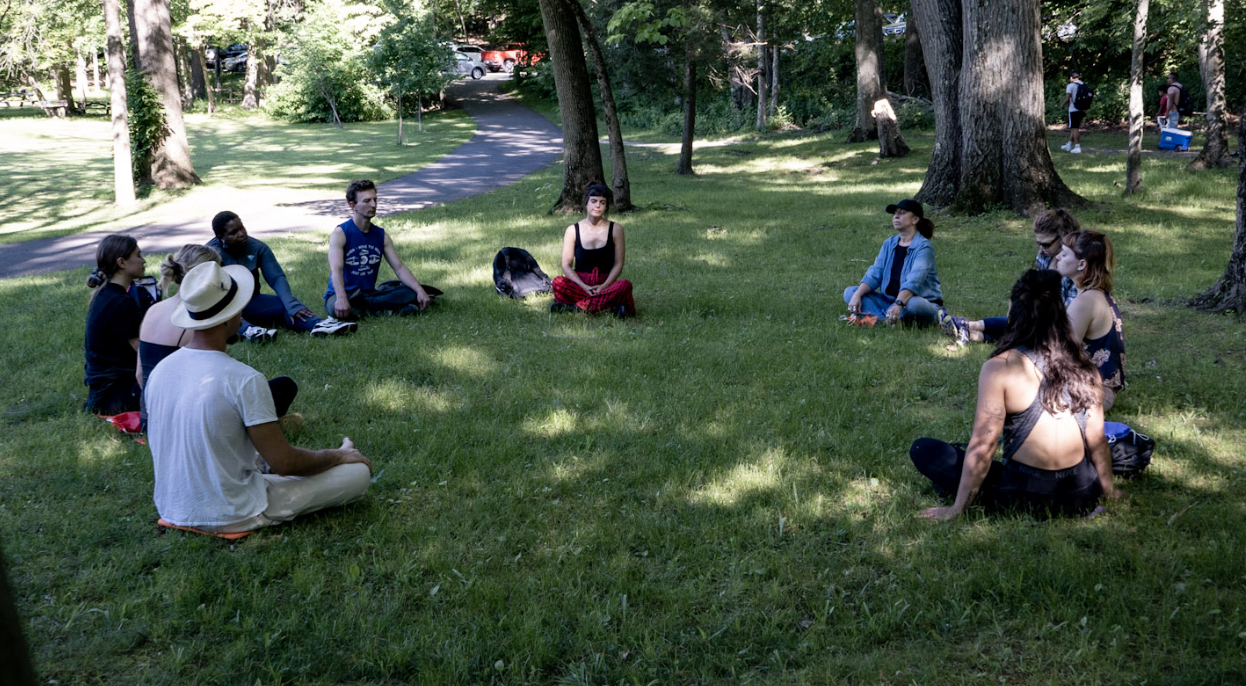 Connect with nature and community through the Japanese-inspired guided practice of forest bathing, and celebrate the harvest full moon!
About this event
Get outside, relax your nervous system, and connect with the energy of the harvest full moon while immersing yourself in the forests of Blue Mountain Park in Peekskill, NY.
We'll explore the forest and connect with nature through a slow-paced, easeful sensory exploration based on the Japanese practice of Shinrin-yoku ("forest bathing"). Decades of studies have discovered a wide range of health benefits associated with this practice, including stress relief, better sleep, lowered blood pressure and inflammation, and improved immunity.
Fru Molnar, your trained and certified forest therapy guide, will lead the way, offering optional invitations designed to help you step into your own authentic way of being in the outdoors.
When we intentionally slow ourselves down and awaken our senses, we can find a sense of connection with parts of ourselves and the natural world that we may not have even noticed we were missing.
All are welcome. No special skills or equipment required. We'll cover under 1 mile in distance total, taking plenty of seated breaks along the way for our invitations. Consider this a mini-retreat for the mind, body, and soul.
Visit www.ForestBaths.earth to learn more.
"Fru will walk you though an amazingly calming experience, inviting you to slow down, let your life outside the moment to slide behind you, and experience an active stillness that is available and accessible in the forest. This is something we should be doing on a regular basis. I am now a forest bather for life." — Past walk participant
🌿 🌲 Come and sit — we will hold space for you. 🌲 🌿
NOTES FOR ATTENDEES:
Ages: This experience is designed for ages 14+.
Arriving and Parking: We will meet at Blue Mountain Park in Peekskill. All attendees will receive an email the day beforehand with specific directions to the meeting point. Please arrive 10 minutes early to use the facilities and find parking.
What to bring/wear:
Dress comfortably, in sturdy walking shoes. Long pants and long sleeves are recommended to protect against insects. Consider wearing bug spray!
A light bag or backpack for your possessions to keep your hands free (optional)
Water bottle if you so desire (optional)
Related Events