Exhibit Patrick RUBINSTEIN @ Canfin Gallery
February 29 @ 12:00 pm

-

March 29 @ 5:00 pm

free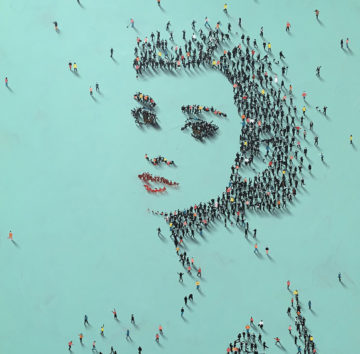 Born in 1960 in Paris, Patrick RUBINSTEIN was influenced early on by that generation's innovators, – Pop culture's icons from Warhol to street artists as Basquiat, and the masters of optic and kinetic perception – that dominated the arts scene, from Diaz to Vasarely. As he worked to negotiate his own identity, RUBINSTEIN, through tireless experimentation, would ultimately yield a multifaceted form of artistic expression in the fusion of these dominating influences.
Perfecting the synthesis of figuration and kinetics, he ingeniously conceived his signature technique, plotting double and triple overlays of images to that end. The melding of two or three images, applied in an accordion like configuration at 45 degree angles allows for multiple points of view of a given image. The result is fantastical, vital and dynamic.
RUBINSTEIN continues the evolution and mastery of his technique in the furtherance of his work – the results are as confounding, as they are dazzling. We, at Canfin Gallery, are excited to welcome him to our International stable.