Exhibit Cecil TOUCHON @ Canfin Gallery
January 26, 2019 @ 12:00 pm

-

February 17, 2019 @ 5:00 pm

free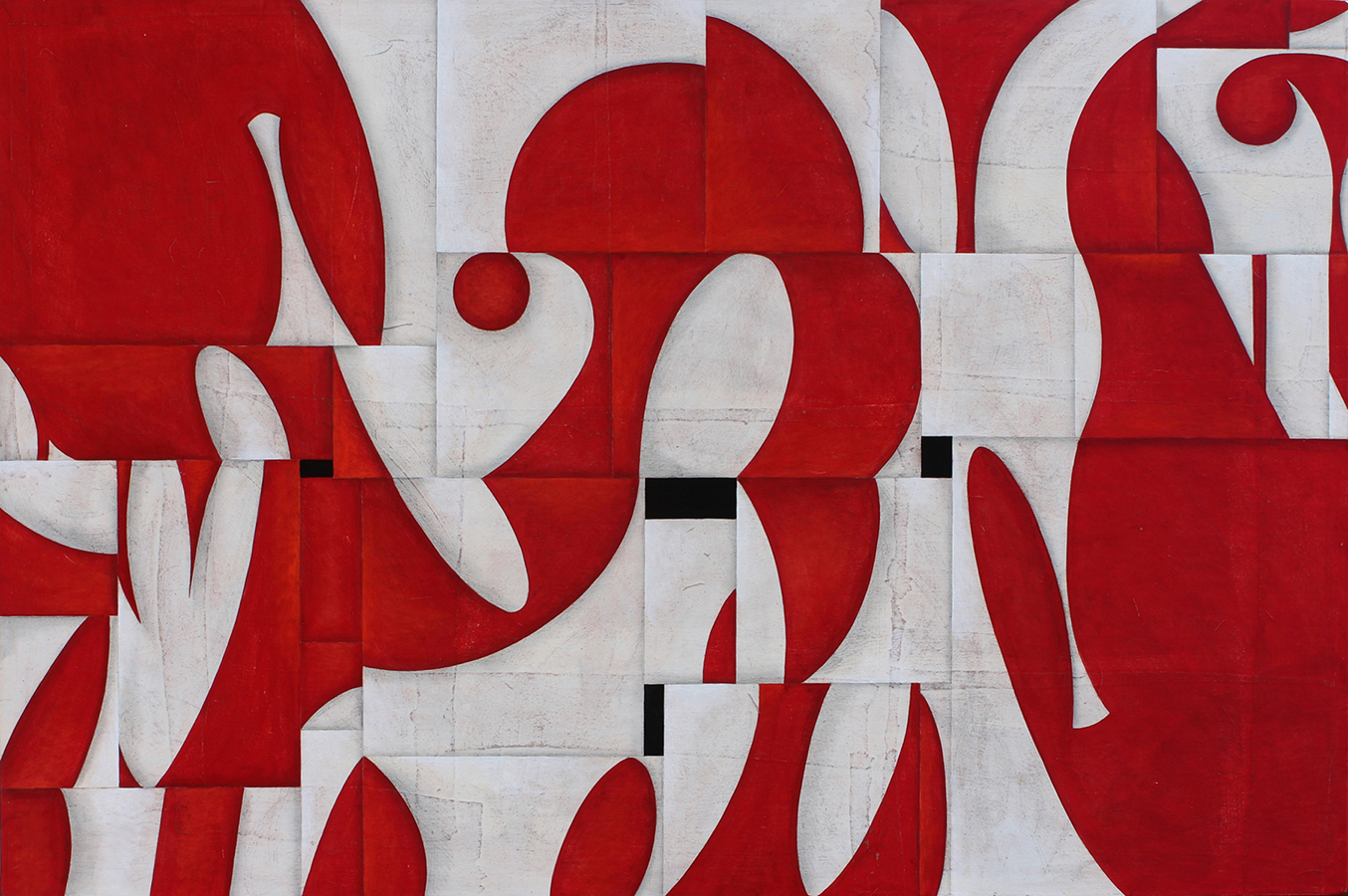 Touchon transforms verbal language into handsome geometric compilations, to reveal the beauty and musicality of language characterized by warmly colored shapes, interlocking irregular grids and rich surfaces. His works are solid, yet visually fluid compositions of striking acuity.
Cecil Touchon was born in 1956 in Austin, Texas. This celebrated artist's career has spanned over three decades. It is through the art of collage that he has made a lasting and influential mark. These explorations inform his future paintings: they are large scale abstractions based upon manipulation of typographic elements, assembled, deconstructed and reassembled, and the fonts are appropriated from billboards and printed material. His configurations of typographic elements are not reliant on any literary meaning, but instead exploited solely for their shapes and the negative spaces around them. The effect is achieved through visual rhythm and repetition.
He has exhibited in galleries throughout the United States and abroad, including the UK, France, Netherlands, Germany, Mexico and Italy. His works have been exhibited in museums and archives around the world and is part of their permanent collections most often through his affiliations with the contemporary Fluxus community. He is the founder and director of the Ontological Museum and the International Museum of Collage, Assemblage and Construction and co-founder of the International Post-Dogmatist Group.
His works are found in multiple corporate collections including those of IBM, HBO, American Airlines, American Express, Citibank, Las Vegas's Bellagio Hotel, Neiman Marcus, Nordstrom, Gap, Hallmark, and the Sanyo Corporation.