Easter at The Rare Bit
April 4 @ 8:00 am

-

5:00 pm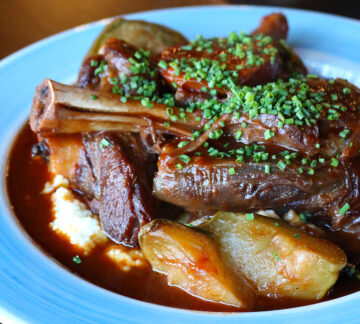 Join us at The Rare Bit for Easter Sunday on April 4th! Not only will we be offering holiday specials for brunch, but you can also join us in-house for dinner specials. Feel like staying in with the family? No problem! Check out our Easter catering menu to go.
In-House Specials
GREEK MEATBALLS ~ $12
ZUCCHINI FRITTERS WITH TZATZIKI ~ $12
AVGOLEMONO SOUP ~ $10
TOMATO-BRAISED ROAST LEG OF LAMB ~ $34
Served Over Orzo With Roasted Spring Vegetables
RABBIT PIE ~ $25
With Mashed Potatoes And Seasonal Vegetables
GREEK ORANGE HONEY CAKE ~ $10
Catering Family Meals To Go
Feeds 4-6.
GREEK MEATBALLS ~ $30
ZUCCHINI FRITTERS WITH TZATZIKI ~ $30
AVGOLEMONO SOUP (QT) ~ $20
TOMATO-BRAISED ROAST LEG OF LAMB ~ $75
Served Over Orzo With Roasted Spring Vegetables
RABBIT PIE ~ $75
With Mashed Potatoes And Seasonal Vegetables
GREEK ORANGE HONEY CAKE ~ $30
To join us in house: http://ow.ly/6rzi50E6s6G
To order to go: http://ow.ly/pUf950E6s6H