"Designer Babies" Next in Sarah Lawrence College's Difference in Dialogue Event Series
February 25 @ 7:00 pm

-

9:00 pm

Free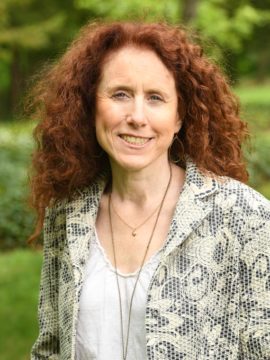 Almost 2 percent of babies born in the United States today begin as embryos conceived in the lab via in vitro fertilization (IVF). The growth of reproductive medicine has benefited millions and new technology is making it increasingly possible to preserve and extend fertility, and to pick and choose between embryos. But many of these advancements have raised ethical questions.
In "Designer Babies (You Say That Like It's a Bad Thing)," a panel of experts in the field of genetics will discuss the effects of IVF and preimplantation testing on those who use it, and on those who don't. The program will be held Monday, February 25, 7- 9 p.m. and will feature Dr. James Grifo, Program Director of the New York University (NYU) Langone Fertility Center; Laura Hercher, Director of Student Research for Sarah Lawrence College's Joan H. Marks Graduate Program in Human Genetics; and Josephine Johnston, an expert on the ethical, legal, and policy implications of biomedical technologies.
"Designer Babies" is sponsored by The Gittel Silverberg MS '74 Memorial Lecture, established in honor of Gittel Silverberg, a Sarah Lawrence alumna who worked as a genetic counselor for 25 years and dedicated significant time and attention to teaching and guiding students, junior counselors, and residents.
It is the latest event in a series hosted by the College called Difference in Dialogue, which explores, from various viewpoints, some of the most contentious issues of our times.
This event is free and open to the public. To RSVP please e-mail collegeevents@sarahlawrence.edu.